Rollover roof crush accidents
Roof crush accidents caused by rollover of a car, minivan, truck, or SUV can be life-threatening situations, and they cause injury or death to thousands of Americans every year. The blame for these accidents can often be laid at the feet of automobile manufacturers who, due to overlooked design flaws, subject drivers to catastrophic danger in the utilization of their vehicles. When affected victims attempt to handle their cases after such an accident, they typically find themselves confronted with the estimable might of an automobile manufacturer's legal department, and buried in paperwork, delays, procedural difficulties, and unkept promises.
When the cause of a rollover roof crush accident is poor roof strength integrity or a roof pillar failure, the roof can cave in dramatically and cause spinal cord injuries, head injuries, paralysis, and death. Typically what happens is that a vertebrae will suffer a "bursting fracture" which causes that vertebrae to lose its surrounding space in the spinal column which can lead to loss of use of one or more limbs, death. The danger of roof collapse due to insufficiently-designed vehicle roofs is particularly common in larger SUVs, trucks, and vans. This is because despite federal government regulations which subject many vehicles to stringent roof-strength tests, these regulations do not apply to vehicles over 6,000 pounds in weight. The outcome of this limitation on regulation leaves a situation whereby many operators of larger vehicles face catastrophic injuries in the event of a rollover accident.
Nevertheless in many cases these wrecks are merely the outcome of careless driving, such as swerving or over-correcting when steering. In these cases the driver's insurance company may be the responsible party in providing compensation for lost wages, medical bills, rental cars, pain and suffering, and diminished quality of life issues.
In either case the victim has a real incentive to get help with discovering their legal rights, properly handling their claim paperwork, and negotiating with the insurance company or manufacturer. This is why it is essential for the victim to secure the services of a competent, experienced attorney. Your attorney will be the person who can explain the laws governing your state, help you to avoid costly mistakes, and pursue your claim through a trial or to a settlement.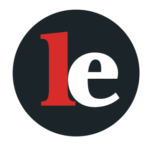 The Legal Examiner and our Affiliate Network strive to be the place you look to for news, context, and more, wherever your life intersects with the law.