If you're involved in a vehicle crash, calling your insurance company is likely pretty high on your to-do list. Car accidents can be costly, even without major damage. But did you know that you may not be entitled to all of the money received in a settlement?
A process called subrogation allows your health insurance company to file a claim against a third party — the at-fault party or their insurance company — to recover the health benefits they have paid on your behalf for your medical treatment related to your injuries from the car wreck.  
Because of subrogation, you may not receive all of the money you expect to see after a settlement. Let's say you settle for $40,000. If your health insurance company has paid $5,000 to a hospital for your care, you have to pay them back all or a percentage of the amount they paid. The theory of subrogation is equitable. But for the accident, you would not have been injured and needed medical treatment that your health insurance had to pay on your behalf.
The benefit to you is that if you're injured and someone else is responsible, your health insurance company will pay for your medical care and recover the money from the at-fault party at a later date. If you decide to sue and receive a settlement, your health insurance company may be entitled to a portion because the insurer of the at-fault party is responsible for paying your claim.
Other than health insurance, the most common type of subrogation is a governmental lien from either Medicare, Medicaid, the Veterans Administration or the military's insurance (Tri-Care, Champus). If you get medical treatment that is paid for by any of these entities, you must repay them when you settle your accident claim.
If you have an attorney helping you with your accident claim, that attorney may be able to negotiate a reduction from the governmental entity. Importantly, these governmental entities have what is known as a governmental "super lien" which means that the liability auto insurance carriers must make sure the subrogation lien is satisfied or they are as equally as responsible as the injured beneficiary and their attorneys.
Understanding subrogation can be difficult, especially if you're navigating other stressors after an accident. Contacting an attorney can help you navigate the process and answer any questions you may have. 
The Cochran Firm has the best interest of its clients at heart. Our attorneys can help lead you through subrogation and insurance claims due to an injury or accident. For more information, you can reach The Cochran Firm at https://www.cochrantexas.com/1800 THE FIRM (1-800-843-3476) or contact us now via our online chat.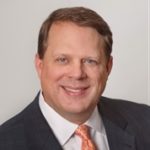 A trial lawyer for over 20 years, Bryan Pope is dedicated to fighting for justice while defending the rights of his clients. Bryan's influence often goes further—helping clients to navigate life-altering events and overwhelming grief. In addition to other areas of practice, Bryan specializes in helping sufferers of CRPS/RSD—a debilitating condition in which his in-depth knowledge enables him to lecture to other lawyers around the nation while also serving as a current chair for a CRPS/RSD organization.