The sudden or unexpected death of a loved one may trigger extreme grief for surviving friends and family members. The loss may cause a flood of emotions, causing intense feelings of pain, anger, guilt, worthlessness, hopelessness, helplessness, and confusion. Survivors may also experience the following behavior(s):
Feeling tired easily, staying inactive, and having a difficult time enjoying things or having fun
Holding onto the deceased's belongings
Having difficulty thinking, concentrating, or making decisions
Changing appetite, such as poor appetite or overeating
Sleeping excessively or very little
Survivors of a sudden and unexpected death may find counseling and emotional support to be helpful coping. It is important to express grief to someone who is willing to listen. This person can be a friend, a family member, a caregiver, a therapist, or others in a support group.
There are other things you can do on your own to help with the grieving process. Make sure you get enough rest and be sure to ask for help. Talk with others about your feelings or share stories about the one who just passed away. Look after yourself, being sure to eat healthy food and exercise on a regular basis. Meet up with friends and stay social even when you would rather stay in. Strong social connections and interaction will help you cope better than if you try to handle it alone.
Sometimes, it just is not possible to cope when your continued grief interferes with daily life. Long-term, severe grief reactions can badly affect relationships and work. You may hide your true feelings and pretend that everything is okay or engage in reckless, self-destructive behavior like substance abuse or heavy alcohol consumption. You may have difficulty eating, drinking, or taking medicines. You may also feel depressed for an extended period of time. These are all signs that you should contact a caregiver.
In extreme cases, seek professional help immediately. If you feel like hurting yourself or others, are anxious or restless and cannot sleep, experience trouble breathing, chest pain, or a fast heartbeat, do not wait. In such a difficult time, remember that you are not alone and that help is available.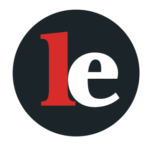 The Legal Examiner and our Affiliate Network strive to be the place you look to for news, context, and more, wherever your life intersects with the law.