Contrary to popular belief, the doors to Social Security benefits are not opened only to those who have reached retirement age. While Social Security is primarily a federal program to provide a fixed income for retired Americans, Social Security also offers Social Security Disability Income for Americans who are younger than retirement age but suffer from disabilities under the Social Security Administration's rules. Generally, a claimant will have to prove that they are disabled and that their disability prevents them from employment and they have gained enough quarters of work credit to qualify for benefits. The U.S. Social Security Administration generally requires 40 work credits, 20 of which coming from the last 10 years of your employment (check www.ssa.gov for more details).
Many applicants for Social Security Disability Income encounter more trouble then help, when they send in their applications. Social security denies approximately 70-75% of these applications, but approximately 60-70% of these rejections are overturned upon reconsideration or when an applicant brings their claim to a hearing with an Administrative Law Judge. When someone is unable to find gainful employment, this rejection can cause serious problems to their current financial situation. The only recourse at their disposal is to appeal.
Any time someone needs to appeal a decision the SSA has made, they may request a reconsideration of their application (online if they wish). However, if SSA still refuses an application after reconsideration, the applicant may request a hearing with the Administrative Law Judge. If the ALJ made a mistake in the hearing, your lawyer will be able to file an appeal with the Appeals Council. An applicant's last resort is to file a civil suit in federal court. Having an attorney for these steps can provide a tremendous benefit to someone who is having trouble with their application process.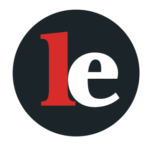 The Legal Examiner and our Affiliate Network strive to be the place you look to for news, context, and more, wherever your life intersects with the law.