On November 5, about 50,000 people gathered at Houston's NRG Park to see rap star Travis Scott perform at the sold-out Astroworld Festival. Attendees expected a weekend filled with live music performances from a star-studded lineup. Most importantly, event organizers assured them they would be protected. On the Astroworld website, you'll find this disclaimer: "Your health, safety, and security are always our top priority." In reality, the festival quickly turned tragic. Eight people were dead by the end of the night, and hundreds more were injured after thousands of people tried to get closer to the stage, causing a crowd surge. The youngest person killed was a 14-year-old freshman in high school. As families prepare to bury their loved ones and horrific information continues to emerge, people are asking an essential question: How do we stop this from happening again?
It will likely be weeks before law enforcement offers a complete explanation for what happened in Houston that night. Still, details are already trickling out that help explain why the festival posed a danger. Hours before the concert began, Houston police chief Troy Finner approached Scott directly and shared his concerns about the crowd. Social media videos show hundreds of people knocking down barricades to get into the festival without being screened by security. Scott is one of the most popular rap artists in the country, and he is known to encourage his fans to "rage" at his concerts. 
How Astroworld Turned Deadly
Crowd surge is a deadly phenomenon partly because it isn't intentional. People near the back of the crowd may not have any idea that those further up are in distress as they push forward. Unlike a stampede where people might consciously trample each other, those caught in a crowd surge are most likely to die from lack of oxygen. Overcrowding and poor crowd control both increase the chances of a surge. 
According to concertgoers, trouble started when the countdown for Scott's performance began. Attendees closest to the stage told CNN it became harder to breathe as people got antsy and tried to move closer. Once Scott took the stage, the situation became dangerous. One fan became trapped in a "sinkhole of people" and realized some of her fellow concertgoers were dying. In a now-viral video, she climbed a ladder to beg a camera operator to stop the show and bring in medical personnel. He ignored her.
Along with not being adequately prepared for large crowds, the Astroworld festival lacked the robust medical response expected for an event that size. An ICU nurse shared her harrowing experience of losing consciousness, being carried to safety, and jumping in to help on-site paramedics once she woke up. She wrote that the medical team was unprepared and understaffed and lacked basic medical equipment. Because of the chaotic scene, well-intentioned people were doing CPR incorrectly and performing CPR on injured people who still had pulses. Performing CPR improperly decreases the chances of survival and can also lead to broken bones.   
Astroworld Lawsuits Being Filed to Hold Negligent Parties Responsible
Scott paused the show multiple times after noticing an ambulance in the crowd but ultimately kept performing, even as the night became a mass casualty event. In an apology posted after the event, he said he kept playing because he didn't know the severity of the situation. There's little doubt that the musician and others associated with planning Astroworld feel horrible about the tragedy, but could it have been foreseen or handled differently? Festival-goers are filing lawsuits against Scott, entertainment company Live Nation, concert promoter Scoremore, and other event organizers. Some of the plaintiffs injured during the show are alleging negligence and gross negligence.
In court, negligence is defined as the failure to exercise reasonable care, but gross negligence requires a higher standard. For gross negligence to apply, an actor must have had actual, subjective awareness of extreme risk and chosen to proceed with "conscious indifference to the rights, safety, or welfare of others." 
As information continues to come out, we'll learn who is at fault for this preventable tragedy. From the apparent lack of an emergency plan to a rapper who has used his songs to encourage mosh pit injuries, it's clear that organizers could have made different decisions. The concert venue is owned by Harris County, which raises the question of whether the local government could have done anything to stop the disaster.
Contact The Cochran Firm Texas to discuss possible legal options if you or someone you know was injured at the Astroworld Festival. The Cochran Firm Texas cares and doesn't want to see a tragedy like this happen again. You can reach us online for a free consultation or call 1-800-The Firm (800-843-3476) for more information.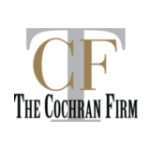 At Cochran Texas, we understand that needing legal help can be scary.  It doesn't have to be. We are a trusted leader in the legal profession and in our community. We know you are more than a case number. We get to know you as a person.  This allows us to offer a balanced and thoughtful approach to giving you the best possible legal representation. Our mission is to protect the legal rights of ALL people in our community. No matter your race, gender, background or income level you have a right to skilled legal help. Call us at 800-843-3476.