Like most of you, I'm working from home these days. Part of the agreement with my new office mate (a.k.a. my wife) is that I will get the mail every day. We recently received a large, laminated postcard from the United States Post Office. It was titled an "important message to ALL customers" with the image of a large, snarling dog baring its teeth.  
As an attorney, I know that these types of mailings are not just public service announcements.  Sadly, there are real-life stories of people being injured which have created the need to highlight the problem.  
Postal service workers are at high risk for injuries from dog bites, with nearly 6,000 USPS employees attacked by dogs in 2019 alone. The problem is so rampant that the agency acknowledges National Dog Bite Awareness Week every June to spread knowledge about the danger. 
As someone who has handled numerous dog bite claims during my career, I can also tell you the culprit isn't always a large dog and the postal carrier isn't the only victim. During Covid-19, more people are having goods delivered to their home and more people are exercising in neighborhoods.  
A dog bite can be more than a simple nuisance — when left untreated, dog bite injuries can lead to life-threatening infections. Additionally, dog bites are painful and can cause lasting damage. If your dog bites and injures a postal worker, service provider or even a neighbor, they may be entitled to pursue legal action against you, depending on state law. And if you are bitten by a dog, you may have a legal claim against the owner for negligent handling or supervision, regardless of whether the dog is on or off of a leash.  
We know what you're probably thinking: My dog would never bite anyone! If your dog has teeth, it presents a bite risk, regardless of how well-behaved it is. How can you remain a responsible dog owner? Choose to take action to lessen the chance of your dog biting anyone who knocks on your door.
Restrain your dog. If someone is delivering a package to your door, crate Fido or lock him in a separate room before answering the door. You can also place your dog on a short leash, but be careful — if you have a large, easily excitable dog who isn't leash-trained, they may break free. 
Don't take a package directly from a carrier. If you or your child is handed a package by a carrier, your dog may interpret the person as a threat and bite in an attempt to defend you. Instead, encourage delivery workers to leave packages that don't need signatures on your doorstep for you to retrieve later.
Sign up for Informed Delivery. USPS offers Informed Delivery, a free service that lets you know which packages and letters are en route to you. Instead of being surprised when the doorbell rings, you can plan ahead and restrain your dog before your delivery arrives. Fed-Ex and UPS also have similar services.
Train your dog. Even the best-behaved dog is still an unpredictable animal when faced with an exciting or threatening situation, so training doesn't mean that your dog should always be off-leash. Instead, training can teach you skills to stop your pup from biting. Sometimes, dogs may bite because they're being playful even if they don't feel threatened, but the end result is still the same. 
As a pet owner, you are liable for your dog's behavior. Taking steps to keep the people around your dog safe may help you avoid a headache in the long run.
If your dog has bitten someone, or if you've been injured due to a dog bite and would like more information about your possible legal options, you can reach an attorney at the Cochran Firm Texas at 1800 THE FIRM (1-800-843-3476) or contact us now via our online chat for more information.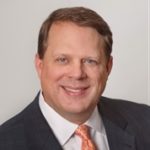 A trial lawyer for over 20 years, Bryan Pope is dedicated to fighting for justice while defending the rights of his clients. Bryan's influence often goes further—helping clients to navigate life-altering events and overwhelming grief. In addition to other areas of practice, Bryan specializes in helping sufferers of CRPS/RSD—a debilitating condition in which his in-depth knowledge enables him to lecture to other lawyers around the nation while also serving as a current chair for a CRPS/RSD organization.