According to statistics provided on Injury Board's wiki page, in 2009, there were a total of 6.2 million automobile accidents. Of those 6.2 million, 2.2 million involved personal injuries.
The wiki further goes on to cite the statistic that nearly 40,000 deaths are caused by automobile accidents in the U.S. each year. Specifically, among U.S. residents between the age of 4 and 34, motor vehicle accidents are consistently the leading cause of death.
As the wiki states, "there's a good chance that you or someone you know will either be involved in an accident, or be witness to an accident this year." That being said, you may wonder why it is that you should seek out an attorney to represent you after an accident occurs.
The website for the State Bar of California lists two very good reasons you should seek an attorney. The first is in the case that someone files a claim against you. As the site notes, in this case, the insurance company will typically assign an attorney for you. However, if the claim filed against you exceeds the amount your policy covers, you will likely need to find your own attorney. Additionally, if a traffic citation or criminal charge, hit-and-run, for example, is involved, an insurance company attorney will not cover such cases.
The other reason the site lists is the much more likely reason you will need to seek your own attorney: when the other driver is at fault. If this is the case, you may be entitled to recover damages such as your personal injuries, damage to your vehicle and/or other property involved, and other expenses like lost wages or, in the case that you become disabled, a long-term nurse to provide care for you.
If you have your own insurance when an accident occurs, you could also file suit to recover damages for pain and suffering. You can make a claim with the other driver's insurance company, but if you are dissatisfied with their offer, you should file suit.
Be forewarned that there is a time limit to file suit on various claims, meaning that you should not delay. This is another reason you should seek out an attorney after an automobile accident. If you plan to file suit, your attorney can help you establish your case as quickly as possible to ensure that you don't miss out on any potential compensation you are owed.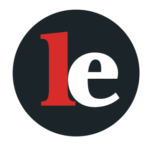 The Legal Examiner and our Affiliate Network strive to be the place you look to for news, context, and more, wherever your life intersects with the law.