A worker at a Texas Instruments plant in Dallas, Texas was killed Monday in a major incident. Apparently, there was an explosion at a water purifier which resulted in the worker being impaled by the flying glass. OSHA investigators were on the scene to determine the cause of this industrial fatality accident.
Industrial workplace incidents resulting in serious injuries or fatalities are all too common as companies routinely disregard basic safety procedures with catastrophic results. This is actually the second major industrial workplace incident in the Dallas area in the last few weeks as an explosion and resulting fire at a chemical plant in Waxahachie, Texas created concern for toxic exposure in the area around the plant. The investigation of that incident revealed that the Magnablend plant was mixing combustible chemicals to be used in hydraulic fracturing (or commonly known as "fracking") fluids that is used to extract natural gas and oil from below ground. Recently, a former worker at the Magnablend facility has come forward to confirm that Magnablend was routinely failing to follow basic safety procedures and that the explosion was an accident waiting to happen.
Lately, we have heard Republican politicians claiming that the reason that the economy is in the tank and companies are not hiring workers is due to the burdensome and restrictive regulations which are choking the "job creators." This would be laughable if it were not so serious because safety regulations are absolutely necessary to prevent even more workplace incidents which could kill or maim even more workers. If anything, there need to be more safety regulations that would protect workers in the industrial and construction workplace from the type of incidents which cause far too many severe injuries and deaths.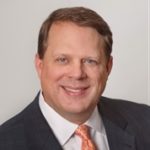 A trial lawyer for over 20 years, Bryan Pope is dedicated to fighting for justice while defending the rights of his clients. Bryan's influence often goes further—helping clients to navigate life-altering events and overwhelming grief. In addition to other areas of practice, Bryan specializes in helping sufferers of CRPS/RSD—a debilitating condition in which his in-depth knowledge enables him to lecture to other lawyers around the nation while also serving as a current chair for a CRPS/RSD organization.