An election year is here, and it's gearing up to be one of the most concerning elections we've had in a long time. As a country, we are still struggling with the COVID-19 crisis, and people are trying to determine the safest way to vote in November. Currently, the most talked-about voting options seem to be mail-in and absentee ballots. 
You may be wondering what the difference is? The short answer is there isn't one. No matter if a state calls it absentee or mail-in, the ballots are delivered to voters via the mail. It comes down to different terminology and rules by the various state election offices. 
Voting by mail is not a new phenomenon. People have been voting by mail for years, and in some states, it's the only way you can vote.
So why is there so much confusion about voting by mail? 
Well, each state is in charge of making their own election rules and how they hold their elections. The terms and ways in which you can vote, whether by mail or in person, vary across the U.S. 
The term absentee was initially used for mailed ballots to people who were "absent" from their state on election day. Many states now refer to it as "mail-in" or "vote-by-mail" because you can still vote by mail even if you can go to your polling place on election day. 
Voting by mail has expanded due to COVID-19 to limit crowded polling locations. However, some states including Texas, still require you to have an excuse, such as being out of state on Election Day or illness as to why you want to vote by mail.
States not requiring an excuse may send ballots to all registered voters, referred to as "universal vote by mail," or they may require voters to request a ballot. In these states, voters must write, call or go online to request a ballot from their local elections office. If you are interested in voting by mail, check the vote-by-mail/absentee rules and deadlines for your state. 
Concerns About Mail-In Voting
The debate over absentee and mail-in isn't the only hot topic. Does voting by mail increase election fraud? Will your vote even arrive in time to be counted? These are other voter concerns.
All ballots delivered to voters by mail are verified before they are counted, and there are several protections built into the mail-in voting process. People requesting absentee or mail-in ballots must be registered voters with the ballots being sent to the official address listed on voter registration rolls. Also, a voter signature is required on the ballot's external envelope. If a ballot appears questionable, some states use a signature matching technique to verify the signature.
Those who abuse mail-in ballots can be charged with election fraud and face fines or prison time.
If you are worried about the timing of your mail-in ballot, get started now. Figure out your state's mail-in rules. If you need to request a ballot, ask for it now. Once you get your ballot, don't wait. Get it in the mail sooner rather than later. Or if you are worried about the mail, you have the option to drop it directly at the election office or possibly in other designated places.
Once you have mailed or dropped off your ballot, some states even offer ballot tracking, which allows you to go online to see where your ballot is in the process. If it shows that it hasn't arrived, you may want to head to your polling place on election day to determine your options. 
What Happens To A Mail-In Ballot If You Change Your Mind?
If you have a mailed ballot, you can still decide to vote in person. You should bring the unused ballot with you, and it can be canceled. If you come to the polls without the mailed ballot, you can vote a regular ballot if the supervisor of elections' office can confirm that it has not received the vote-by-mail ballot. If your mailed ballot was received or it cannot be determined, the voter cannot vote a regular ballot at the polls. However, suppose a voter believes that he has not already voted. In that case, he can vote a provisional ballot, which records the vote, but it won't be counted until the voter's eligibility is resolved.
The Cochran Firm Texas can't stress enough the overall importance of voting. It's not just about the presidential election. It's vital to vote at the state and local levels too. Elections decide so many things. By voting, you help choose the people who create the laws and make decisions about your rights. No matter what your party affiliation is, whether you vote by mail or in person, just make sure you do it. Let your voice be heard.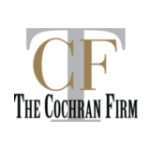 At Cochran Texas, we understand that needing legal help can be scary.  It doesn't have to be. We are a trusted leader in the legal profession and in our community. We know you are more than a case number. We get to know you as a person.  This allows us to offer a balanced and thoughtful approach to giving you the best possible legal representation. Our mission is to protect the legal rights of ALL people in our community. No matter your race, gender, background or income level you have a right to skilled legal help. Call us at 800-843-3476.