In 2014, there were 669 fatalities nationwide as a result of crashes in work zones, or 1.8 work-zone fatalities per day.
In the state of Texas where they are currently experiencing phenomenal growth—the city of Austin in particular—there are currently more than 2,500 active work zones according to the Texas Department of Transportation (TxDOT).
Along with all this growth comes an increase in the probability of work accidents. In 2016, there were 25,713 work zone accidents in the state that resulted in 181 fatalities, an increase of 27 percent. More than 90 percent of the work zone accidents occurring last year resulted in an injured motorist.
Causes of Work Zone Accidents
The leading causes of fatal work zone accidents statewide—speeding and the failure to stay in a single lane—are preventable, according to DOT officials. Texas law now requires motorists to either move over or slow down to 20 miles per hour below the speed limit when approaching work crews, emergency vehicles, or tow trucks parked on the roadside or shoulder with flashing blue or amber lights.
To encourage compliance with the law, traffic fines in work zones are doubled when workers are present and increase if property damage or bodily injury occurs. Besides speeding, the state also has laws against distracted and drunk driving near roadway construction workers.
Staying Safe in Construction Zones
While seven construction workers were killed in construction zone accidents last year, those most at risk are motorists. The best way to stay safe and avoid crashes in construction zones is to simply slow down. To get this message out, TxDOT is launching a new campaign, "Humans at Work," to put a human face on those affected by work zone accidents. The campaign features employees sharing their work zone stories and focuses not only on construction workers, but on the safety of drivers as well.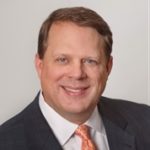 A trial lawyer for over 20 years, Bryan Pope is dedicated to fighting for justice while defending the rights of his clients. Bryan's influence often goes further—helping clients to navigate life-altering events and overwhelming grief. In addition to other areas of practice, Bryan specializes in helping sufferers of CRPS/RSD—a debilitating condition in which his in-depth knowledge enables him to lecture to other lawyers around the nation while also serving as a current chair for a CRPS/RSD organization.