Transportation-related injuries are a leading cause of workplace deaths, but autonomous vehicles could change that, according to Kendra DePaul of the Ohio Bureau of Workers' Compensation.
According to DePaul, more than 4,800 workplace fatalities occurred nationwide in 2015, and increased to 5,200 in 2016. Of those deaths, 40 percent were transportation related. Data from the National Highway Traffic Safety Administration (NHTSA) indicated that 37,460 people were killed in motor vehicle accidents in 2016.
According to a Washington Post report, 94 percent of all automobile crashes in the U.S. are the result of some form of driver error. DePaul says safety improvements in the form of autonomous vehicles are on the horizon, but are likely more than a decade away.
How Safe is Safe Enough?
But how safe must autonomous cars be before they are considered safe enough to replace human drivers? The NHTSA has said that autonomous cars need to be twice as safe as those driven by humans before they are permitted on the road, but according to a new report by the Rand Corp., autonomous cars that are even just 10 percent safer than those with human drivers would potentially safe the lives of 3,000 people per year, or hundreds of thousands of lives in 30 years' time.
While it is true that autonomous vehicles don't get angry, tired, frustrated, or impaired by alcohol or drugs, they are also not able to react to uncertain or vague circumstances with equal skill or precision of a human driver at full attention. Self-driving vehicles operate from moment to moment, but human drivers are able to think ahead to avoid possible hazards down the road. However, there is little question that autonomous cars would likely be less prone to errors than human drivers, and their ability to communicate with one another to ensure that their movements are coordinated, resulting in fewer accidents.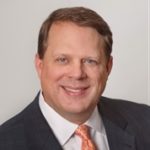 A trial lawyer for over 20 years, Bryan Pope is dedicated to fighting for justice while defending the rights of his clients. Bryan's influence often goes further—helping clients to navigate life-altering events and overwhelming grief. In addition to other areas of practice, Bryan specializes in helping sufferers of CRPS/RSD—a debilitating condition in which his in-depth knowledge enables him to lecture to other lawyers around the nation while also serving as a current chair for a CRPS/RSD organization.