As safety experts are still reeling from the spike in car crashes during COVID-19, new figures released by the National Highway Traffic Safety Administration (NHTSA) show that drivers continue to be killed in record numbers. 
According to preliminary figures released by the NHTSA, 9,560 traffic fatalities occurred in the U.S. during the first quarter of 2022, marking the seventh consecutive quarterly report with an increase in deaths. It is also the highest number of traffic fatalities in the first quarter in 20 years. Unfortunately, Texas stands out in the report. It revealed that more than 1,000 traffic fatalities occurred during the same period in Texas.
"When everyday life came to a halt in March 2020, risky behaviors skyrocketed, and traffic fatalities spiked," said NHTSA administrator Steven Cliff in a statement after the first quarter estimates were released. "We'd hoped these trends were limited to 2020, but sadly, they aren't."
According to the report, in the first quarter, 29 states and Washington D.C. saw an increase in traffic deaths, with Texas experiencing the most with an estimated total of 1,071. 
While news of the number of traffic fatalities should send a strong message across Texas, the state's drivers have been told for years of the severity of the problem. According to the Texas Department of Transportation (TxDOT), there is at least one traffic fatality per day. More than 75,000 people have been killed on the state's roads in the past 21 years; on average, ten people die each day.
Cliff, who is leaving the NHTSA to run the California Air Resources Board, stressed that the first quarter estimates show it is time for citizens to "double down on traffic safety.'' He also expressed strong support for Congress's Bipartisan Infrastructure Law, saying it will bring more resources for research along with interventions, messaging and programs "…that can reverse the deadly trend and save lives."
Driving Safety Programs
One of the recent safety programs launched by NHTSA is the "Speeding Wrecks Lives" educational campaign to reduce traffic deaths. It came about after the increase in speeding-related crash deaths during the pandemic. 
In Texas, the state's transportation commissioner Laura Ryan is trying to raise awareness of and spur safer driving with the agency's social media campaign, #EndTheStreakTX. 
The last day Texans saw 24 hours clear of a traffic fatality was November of 2000. To mark the tragic anniversary, Ryan called for residents to be involved with a social media campaign to "end the streak" of fatalities. The campaign encourages the public to post their personal experiences on social media using the hashtag "#EndTheStreakTX."
"We stick with it. We keep telling the story. We fight back when people say personal responsibility is not a thing," Ryan explained. "I am hopeful that (traffic accidents will decrease) sooner than later, but I am confident that it will happen."
Others are not as optimistic. After the NHTSA revealed the first-quarter estimates, Mothers Against Drunk Driving (MADD) members released a statement criticizing the government's actions. They called for a "return to the basics of enforcing hazardous driving behavior laws and prosecuting these choices to the fullest extent of the law."
"We have seen a troubling lack of commitment to take action to stop the slaughter occurring on our roads," the statement said.
How To Be a Safe Driver in Texas
In order to stay safe from car accidents on Texas roads, stay informed. Along with using caution when getting behind the wheel of a vehicle and good safety habits, drivers in Texas need to know current traffic regulations. Remember, your state has a complex road system comprising 16 interstate highways and 45 U.S. highways.
Advocate for yourself by learning about the roads before you drive. Also, make sure to follow Texas driving laws and safety rules such as: 
Follow the posted speed limit so you can travel at safe speeds and arrive at your destination safely in the shortest amount of time.

Avoid

distracted driving

, such as texting. Texting while driving is illegal everywhere in Texas, and some cities ban all cellphone use while driving. 

Wear a seatbelt. Texas requires drivers and all passengers to wear seat belts. They save thousands of lives a year.

Avoid aggressive driving by staying calm and keeping your emotions under control. Focus on your own driving and be cautious and considerate. Don't create a situation that may cause provocation from other drivers.
Sometimes, following Texas driving laws and safe driving tips can only do so much. Since you can't control how other motorists drive, you may still become the victim of a car accident. If you are injured in a car accident due to someone else's negligence, let our Texas car wreck lawyers handle the aftermath of the crash so you can focus on healing. The Cochran Firm Texas cares about your car accident case. We specialize in getting car accident victims the highest possible compensation for their suffering at the hands of a negligent driver. Call us at 1-800-THE-FIRM (800-843-3476) or contact us online or via live chat, 24/7, for your free consultation.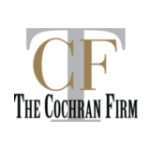 At Cochran Texas, we understand that needing legal help can be scary.  It doesn't have to be. We are a trusted leader in the legal profession and in our community. We know you are more than a case number. We get to know you as a person.  This allows us to offer a balanced and thoughtful approach to giving you the best possible legal representation. Our mission is to protect the legal rights of ALL people in our community. No matter your race, gender, background or income level you have a right to skilled legal help. Call us at 800-843-3476.