Before Texas enacted a law making hitting a pedestrian in a crosswalk a crime, a young mother had to die. 
In October of 2017, a mom walked with her son to school in Missouri City, Texas. As they navigated a crosswalk, the mother was struck and killed by a vehicle. Her son sustained serious injuries and spent more than three months in a wheelchair.
Although the vehicle driver was charged with criminally negligent homicide, there was no indictment for the fatality. Instead, the driver received a $50 fine for failing to yield. 
The Lisa Torry Smith Act
The young mother's family found it unacceptable that there was no Texas law on the books to allow criminal charges. For more than three years, the family worked on petitioning lawmakers to change traffic legislation. And finally, on September 1, the Lisa Torry Smith Act went into effect across Texas. Also known as Senate Bill 1055, the law states that if a driver causes bodily harm to "a pedestrian, a cyclist or a person operating a motor-assisted scooter, at a crosswalk," they can be charged with a misdemeanor, and if the pedestrian is seriously injured, the charge could be a felony.
Along with the criminal charges, the new law also requires drivers to not only yield to pedestrians, as it did in the past, but now drivers must come to a full stop for pedestrians or cyclists who are properly in an intersection. The law does not allow pedestrians to step from a curb and move into a crosswalk into the path of a vehicle that is "…so close that it is impossible for the vehicle operator to stop and yield."
Texas Pedestrians, Stay Aware
According to the Texas Department of Transportation (TxDOT), from 2016 to 2020, pedestrian fatalities resulting from traffic crashes increased five percent. Although 2020 brought a decrease in the number of total traffic crashes, last year, Texas saw a rise in the number of people killed walking and biking on roadways. In 2020, 731 people died in pedestrian-related crashes, an increase of nine percent from 2019. Crashes involving bicyclists claimed the lives of 82 people, up from 68 deaths the previous year.
While Texas lawmakers must be applauded for strengthening the protections for the state's citizens and holding dangerous drivers accountable, Texas pedestrians must also be diligent when it comes to safety, exercising caution at all times. 
To be their own best advocates, they must stay alert and respect the rules, and continuously recognize they can suffer significantly more serious injuries and are more likely to be killed than the drivers who hit them. After all, they don't have the protection of airbags, seatbelts, and an enclosed vehicle.
Related: Texas Pedestrians Beware of Distracted Drivers
The TxDOT offers the following safety tips for pedestrians:
Cross the street only at intersections or crosswalks. Look left, right, then left again before crossing.

Make eye contact with drivers before crossing. Don't assume drivers see you.

Obey all traffic and crosswalk signals.

Use the sidewalk. If there is not one, walk on the left side of the road facing oncoming traffic.

When walking, put away electronic devices that take your eyes and ears off the road.
It's hard to fathom how a simple walk down the street can turn into a devastating event. However, car crashes involving pedestrians occur every day due to drivers ignoring traffic signals, not yielding properly, driving while intoxicated, or being distracted while driving. If you or someone you know has been injured as a pedestrian, contacting an experienced attorney who cares is crucial. At The Cochran Firm Texas, our attorneys know how to help pedestrian victims and their families recover damages for pain and suffering due to negligent drivers. Reach out to us online, via live chat, or call 1-800-THE-FIRM (800-843-3476) for more information or to discuss your legal options.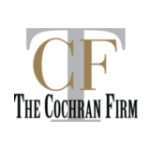 At Cochran Texas, we understand that needing legal help can be scary.  It doesn't have to be. We are a trusted leader in the legal profession and in our community. We know you are more than a case number. We get to know you as a person.  This allows us to offer a balanced and thoughtful approach to giving you the best possible legal representation. Our mission is to protect the legal rights of ALL people in our community. No matter your race, gender, background or income level you have a right to skilled legal help. Call us at 800-843-3476.