According to the Centers for Disease Control and Prevention (CDC), on average, seven teens between the ages of 16 and 19 will die in a fatal car accident every day.
When it comes to teenage driving, parents need to remember, teens still need their help. According to the Children's Hospital of Pennsylvania research, parents need to be actively involved in their teen's early days as a driver. Mothers and fathers "…can cut their teens' crash risk in half by staying involved, setting rules and being supportive," the report said. 
The good news is, in Texas, parents don't have to do it on their own. Since 2002, Texas has operated a graduated license program or GDL for new drivers. A step-by-step approach allows teenagers to begin driving at a cautious speed by setting restrictions, including passenger limits in vehicles and curfews for the drivers.
Here are the basic steps of the program:
New drivers in Texas are allowed to get their learner license when they are 15, but they are only allowed to drive with a licensed adult who is 21 or older who must sit in the front seat.
All drivers under 18 must have this type of license for six months before getting another license.
At 16, Texas drivers can apply for a provisional license which means they can drive on their own. However, it still comes with restrictions. Unless there's an emergency, the law prohibits provisional license holders from driving with more than one passenger who is under 21, excluding family members. Driving between midnight and 5 a.m. is restricted unless traveling to or from a school-related function or work. Driving while using any type of mobile device, including those that are hands-free, is prohibited.
Those applying for a license who completed a teen driver education program must complete the IMPACT Texas Teen Drivers (ITTD) program before taking a driving skills exam. The ITTD program, an eight-part video, was modeled after an initiative developed by the California non-profit Impact Teen Drivers. It is designed to engage teens in identifying "what's lethal" when it comes to driving and helps emphasize the problem of reckless and distracted driving. 
Teens and Distracted Driving
In 2018 alone, 2,800 people in the United States were killed, with 400,000 more injured in motor vehicle crashes involving distracted drivers. For drivers of all ages, distractions are a major issue. However, for teens, it is even more so. In 2018, nine percent of all teens who died in motor vehicle crashes were killed in crashes that involved distracted driving.
Distracted driving comes in many forms, and while a teenager is learning the ins and outs of becoming a safe driver, parents can help the teens learn how to keep distractions to a minimum.
Two top distractions for teen drivers are other passengers in the car and electronic devices.
Other passengers
According to the AAA Foundation for Traffic Safety, studies have shown that the risk of a crash occurring increases with each additional passenger for a teen driver. The crash risk increases by 44 percent for one passenger, double for two passengers, and quadruples when carrying three or more passengers under 21.
As a parent, when it comes to distracted driving, make sure you create house rules letting teens know it will take time before several friends can be in the car at once, and remind them, lawmakers created the restrictions.
Electronic devices
Cell phone use in cars is regulated in most states, and Texas is no exception. Texting while driving is against the law for everyone in Texas, no matter the age, and for people under 18, all handheld devices are prohibited while driving.
However, cell phones and social media are simply an integral part of everyday life for teens, whether at home, school or in the car. In a 2019 report by the CDC, 39 percent of high school students surveyed, who had driven in the past 30 days, admitted to texting or emailing while driving on at least one of those days. 
Unfortunately, It isn't just the teen drivers who are texting while driving. Parents themselves may have made mistakes in the past, driving and texting in front of their kids. In order for teens to move ahead now in becoming safe drivers with good driving habits, parents need to step up and be safe driver role models.
Related: Ways to Prevent Distracted Driving in Texas
Ways Parents Can Help Teen Drivers
Last year, to help families with young drivers, the CDC compiled the top eight safety concerns identified as "danger zones," concerning teen drivers and ways parents can help them. They include the following:
Driver Inexperience: Parents should provide at least 30 to 50 hours of supervised driving practice over at least six months.
Practice on a variety of roads, at different times of day, and in varied weather and traffic conditions.
Stress the importance of continually scanning for potential hazards, including other vehicles, bicyclists and pedestrians.
Driving with Teen Passengers: Limit your teen to zero or one teen passenger for at least the first six months they have a license.
Nighttime Driving: Make sure your teen is off the road by 9 or 10 pm for at least the first six months of licensed driving. Practice nighttime driving with your teen when you think your teen is ready.
Not Using Seatbelts: Require your teen to wear a seat belt on every trip and in every seating position. This simple step can reduce your teen's risk of dying or being seriously injured in a crash.
Distracted Driving: Don't allow activities that take your teen's attention away from driving, such as talking on a cell phone, texting, eating, or changing the radio.
Reckless Driving: Make sure your teen knows to follow the speed limit and to adjust speed to match road conditions.
Remind your teen to maintain enough space behind the vehicle ahead to avoid a crash in case of a sudden stop.
Impaired Driving: Be a good role model. Never drink and drive and never drive while impaired by other drugs/substances.
If you or someone you know has been a victim of a distracted driving accident, The Cochran Firm Texas can help. Our team of car accident lawyers is experienced in handling all types of car accident cases and will work with you to make sure you are sufficiently compensated for any damages or injuries. For more information or a free consultation, call 1-800-The Firm (800-843-3476), contact us online, or use our online chat now.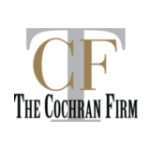 At Cochran Texas, we understand that needing legal help can be scary.  It doesn't have to be. We are a trusted leader in the legal profession and in our community. We know you are more than a case number. We get to know you as a person.  This allows us to offer a balanced and thoughtful approach to giving you the best possible legal representation. Our mission is to protect the legal rights of ALL people in our community. No matter your race, gender, background or income level you have a right to skilled legal help. Call us at 800-843-3476.