A bill currently under review in the U.S. House of Representatives would allow truck drivers under age 21 to transport goods across state lines. Proponents say the measure would solve the industry's driver shortage, but skeptics say it is irresponsible, and a better way to attract competent drivers is to concentrate on better pay and working conditions.
According to the American Trucking Associations (ATA), the trucking industry is currently short approximately 51,000 drivers nationwide, and the number is expected to swell to nearly 100,000 by the year 2021. This lack of drivers translates into delayed deliveries and higher retail prices for consumers, prompting House Republicans Duncan Hunter and Trey Hollingsworth to propose the Developing Responsible Individuals for a Vibrant Economy Act (DRIVE-Safe), which would potentially replace a longstanding federal law that prevents drivers under 21 from transporting goods outside the state in which they are licensed.
Truck Driver Shortage Nothing New
The average trucker is 55 years old, works 10-hour shifts, and earns around $41,000 a year. The trucker shortage has been going on for years, and as more and more drivers near retirement age, no younger drivers are stepping forward to fill the gap. Trucking companies have tried monetary incentives to attract and retain drivers, but with limited success. The DRIVE-Safe bill focuses on a demographic currently absent from the trucking industry: Millennials. If the legislation passes, an 18-year-old will be allowed to drive interstate, but only after several hundred hours of training.
While shippers, distributors, and retail organizations back the legislation, safety groups and driver organizations, including the Owner-Operator Independent Drivers Association (OOIDA), are far from enthused. They insist that safety will be compromised if the bills passes, and teenagers need more time to learn to handle commercial vehicles, particularly in urban areas.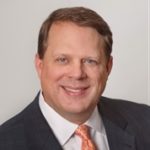 A trial lawyer for over 20 years, Bryan Pope is dedicated to fighting for justice while defending the rights of his clients. Bryan's influence often goes further—helping clients to navigate life-altering events and overwhelming grief. In addition to other areas of practice, Bryan specializes in helping sufferers of CRPS/RSD—a debilitating condition in which his in-depth knowledge enables him to lecture to other lawyers around the nation while also serving as a current chair for a CRPS/RSD organization.