In the car-dependent city of Dallas, there are bound to be car accidents. But did you know that Dallas has one of the highest rates of car accidents in a city per year? According to a new report issued by Forbes Advisory, Dallas, as well as Houston and five other Texas cities, are on a list of 50 cities where you are most likely to get in a car accident.
The list of cities with the most car accidents was compiled using data based on the National Highway Traffic Safety Administration's statistics, Allstate Insurance car accident locations, and average years between collisions. Dallas and Atlanta are tied for first out of all the cities in the U.S. Houston is ranked 8th. Other Texas cities in this report include Fort Worth (15th), Austin (17th), Arlington (22nd), and San Antonio (23rd). El Paso was the lowest-placed Texas city, ranked 43rd. 
Causes of Texas Car Accidents
Examining the potential causes of Texas car accidents can help us understand why so many Texas cities were included. A contributing factor is the Texas cities on this list are metropolitan cities with large populations. With a larger population, more vehicles and drivers are on the roadway. Also, cities with limited public transportation systems can increase the likelihood of being involved in a car accident as more people need to drive.
It is estimated that the cost of U.S. car accidents exceeds $75 billion each year. While each accident occurs under unique circumstances, there are some common trends as to the causes. Common causes include distracted driving, aggressive driving, driving under the influence, wrong-way driving, and speeding. In 2022, Texas motor vehicle traffic crash statistics show that 1,163 people were killed in crashes where a driver was under the influence of alcohol. Four hundred eighty-four were killed in distracted driving crashes, which is an 11.01% increase from 2021.
Distracted driving is all around us regardless of what state you drive in. Anything that takes a driver's attention away from the road is considered distracted driving. This can include using electronic or navigation devices, playing loud music, paying attention to passengers, eating, or even applying makeup. These activities distract drivers, increasing the potential of being involved in a traffic accident.
With a third of fatal car accidents caused by speeding and irresponsible driving, driving aggressively is also a contributing factor to Texas car accidents. Examples of aggressive driving include drivers who follow too closely, ignore traffic signals, change lanes without warning, drive on the shoulder to pass other vehicles, and refuse to let a vehicle pass or merge. 
How a Texas Car Accident Attorney Can Help
As drivers climb behind the wheel, some may fail to consider the potential risk of being involved in a car accident. However, remember that if you are involved in a crash, there is legal support to help navigate the aftermath. Determining who is at fault and negotiating with insurance companies can be confusing. Hiring an experienced Texas car accident attorney can help provide support and assist in seeking compensation to cover medical expenses, damages, pain and suffering, and more while you focus on your recovery.
With years of experience fighting for Texas car accident victims, the Cochran Firm Texas is here to help. Our team of car accident attorneys can answer your questions and determine the best legal approach. Experiencing a car accident can be a traumatic event. Recovering shouldn't be. For a free consultation, call us at 1-800-THE-FIRM (800-843-3476) or contact us online.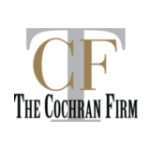 At Cochran Texas, we understand that needing legal help can be scary.  It doesn't have to be. We are a trusted leader in the legal profession and in our community. We know you are more than a case number. We get to know you as a person.  This allows us to offer a balanced and thoughtful approach to giving you the best possible legal representation. Our mission is to protect the legal rights of ALL people in our community. No matter your race, gender, background or income level you have a right to skilled legal help. Call us at 800-843-3476.