In an effort to prevent collisions involving emergency vehicles, the Texas Department of Public Safety has initiated the "move over" campaign. Emergency vehicles include all law enforcement, first responders, and tow trucks.
Texas Transportation Code 545.157, known as the "move over" law, aims to help first responders do their jobs and avoid being involved in an accident. It requires drivers approaching stopped emergency vehicles with lights flashing to either reduce their speed or change lanes. If the road has multiple lanes for traffic going in the same direction, the law requires a driver to either leave the lane next to the stopped emergency vehicle or slow down to 20 miles per hour (mph) under the speed limit. If the speed limit is 25 mph or lower, the driver is required to slow down to 5 mph.
Drivers who fail to abide by the law, which was originally passed in 2003, may face fines of up to $200. If the violation leads to property damage, the fine increases to a maximum of $500, and if the result is bodily injury, it is classified as a Class B misdemeanor.
In the coming weeks, Texas troopers will be enforcing the law by issuing citations to those who speed past an activated emergency vehicle. The intent of the move over campaign is to encourage compliance with the law and to warn motorists that if they see activated lights on emergency vehicles, they need to move over, slow down, or risk citations, charges, or a possible arrest if injuries result from a crash.
Troopers are stepping up their enforcement efforts due to increasing numbers of drivers rear-ending emergency vehicles and injuring or killing troopers. In early November 2017, Trooper Thomas Nipper was killed when the patrol car he was sitting in caught on fire after being struck by a pickup on Interstate 35 in Temple, TX.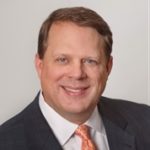 A trial lawyer for over 20 years, Bryan Pope is dedicated to fighting for justice while defending the rights of his clients. Bryan's influence often goes further—helping clients to navigate life-altering events and overwhelming grief. In addition to other areas of practice, Bryan specializes in helping sufferers of CRPS/RSD—a debilitating condition in which his in-depth knowledge enables him to lecture to other lawyers around the nation while also serving as a current chair for a CRPS/RSD organization.