On Oct. 29, 2019, Melvin Taylor, 57, was killed on the Dallas North Tollway by a drunk driver in a wrong-way crash. Taylor, the father of five children and a military veteran, was driving home from an overnight job. The intoxicated driver, Chaz Thames, whose blood alcohol level was at .323, already had three felony DWI convictions on his record at the time of the crash. 
Fast forward 18 months. On April 15, Thames appeared in court and pled guilty to murder charges. He will be sentenced in May and faces 25 to 50 years behind bars. On behalf of Taylor's family, The Cochran Firm Texas is pursuing civil lawsuits against the repeat DWI offender and also plans to go after establishments that overserved him on the day of the accident.  
Unfortunately, Taylor's death is only one example of a fatality involving a drunk driver in Texas. In 2019, the most recent year with statistics available from the Texas Department of Transportation, there were 24,666 DUI-alcohol-related crashes which resulted in 900 fatalities, accounting for 25 percent of all the state's crash fatalities. 
Along with the staggering number of fatalities related to alcohol, Texas also leads the nation in the number of wrong-way driving fatalities. In new research released by the AAA Foundation for Traffic Safety, a nonprofit research and education association, it was reported the number of wrong-way fatalities is on the rise across the U.S. And, according to the agency, Texas is the state with the highest numbers.
Between 2015 and 2018, there were 2,008 deaths from wrong-way driving crashes on the nation's divided highways, an average of approximately 500 deaths a year. That is up 34 percent from the 375 deaths annually from 2010 to 2014. And in Texas, from 2015-2018, there were 309 wrong-way crash fatalities, up 29 percent from 60 deaths from 2010-2014, according to the data.
For the project, researchers compared "wrong-way" drivers with "right-way" drivers in the same crash to identify factors associated with increased odds, and there were three major factors that stood out. They included older drivers (over age 70) and drivers driving alone (passengers may alert drivers that they are headed in the wrong direction). At the top of the list, alcohol-impaired drivers with six in ten wrong-way crashes. "Those with blood alcohol concentrations over the legal limit of 0.08 g/dl* were significantly more likely to be wrong-way drivers than non-alcohol-impaired drivers involved in the same crashes,'' the report said.
The AAA Foundation for Traffic Safety, which conducted the project in partnership with the National Transportation Safety Board (NTSB), also included proposed "countermeasures" for state transportation agencies to adopt to prevent wrong-way crashes.
The countermeasures included:
Alcohol ignition interlocks to prevent a vehicle from starting until the driver provides a breath sample (that registers below a preset low limit)

Sobriety checkpoints

Driver refresher courses for older adults

The installation of more visible signs and signals. 
Larry F. Taylor, Jr., managing partner of The Cochran Firm Texas, would also like to see lawmakers do more to protect the public. "There are devices that you can actually put on someone that let you know immediately if they have alcohol in their system," says Taylor, the attorney representing Melvin Taylor's family. "There are things that could have been done to ensure that he did not have a drink after being paroled."
If you or someone you know has been the victim of a wrong-way car crash or involved in an accident with an intoxicated driver, The Cochran Firm Texas is available to help you through these challenging situations. Call 1-800-The-Firm (1-800-843-3476), contact us here or use our online chat to discuss possible legal options.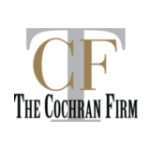 At Cochran Texas, we understand that needing legal help can be scary.  It doesn't have to be. We are a trusted leader in the legal profession and in our community. We know you are more than a case number. We get to know you as a person.  This allows us to offer a balanced and thoughtful approach to giving you the best possible legal representation. Our mission is to protect the legal rights of ALL people in our community. No matter your race, gender, background or income level you have a right to skilled legal help. Call us at 800-843-3476.