According to a statement released November 2, the Alliance for Driver Safety and Security (the Trucking Alliance) voiced support for the deployment of Advanced Safety Technologies (ASTs) in new trucks.
The statement cited the findings of the AAA Foundation for Traffic Study as the basis for the endorsement, and said that several advances in safety technology would likely reduce the number of accidents involving large trucks in the U.S. each year. These advances include:
Air disc brakes, which are considered superior to traditional drum brakes.
Lane departure warning systems designed to warn drivers if their truck begins to drift out of its lane.
Video-based safety monitoring, which uses forward and backward facing video cameras and sensors.
Emergency braking systems that detect and automatically brake when a crash is forthcoming.
AAA Study Compared AST Costs and Benefits
The purpose of the AAA study was to estimate the cost effectiveness of ASTs by comparing the economic value of their benefits with their costs. The present economic value of the estimated crash reduction took into account the costs associated with:
Medical care
Emergency medical services
Property damage
Lost productivity
Pain, suffering, and diminished quality of life
The research showed that the benefits of outfitting all new and existing commercial trucks with lane departure warning systems and video-based onboard safety monitoring technology would far exceed the cost of doing so, and the benefits of equipping all new large trucks with automatic emergency braking systems and air disc brakes would likely offset the costs as well.
In 2015, large trucks were involved in a total of 400,000 crashes resulting in 116,000 injuries and 4,067 fatalities in the U.S., according to the AAA report. The Texas Department of Transportation reported that 34,230 accidents occurring in the state in 2015 involved at least one commercial vehicle, and of these crashes, 6,162 people were injured and at least 601 were killed.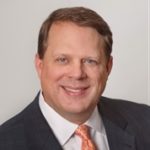 A trial lawyer for over 20 years, Bryan Pope is dedicated to fighting for justice while defending the rights of his clients. Bryan's influence often goes further—helping clients to navigate life-altering events and overwhelming grief. In addition to other areas of practice, Bryan specializes in helping sufferers of CRPS/RSD—a debilitating condition in which his in-depth knowledge enables him to lecture to other lawyers around the nation while also serving as a current chair for a CRPS/RSD organization.