Fatal traffic crashes are on the rise in the U.S., according to new data from the National Highway Traffic Safety Administration (NHTSA). In 2021, nearly 43,000 people were killed nationwide in car accidents — the highest number since 2005. That's an average of 117 deaths daily, or almost five fatal accidents an hour. The factors that contribute to this increase in deaths are likely preventable. The NHTSA report notes that traffic deaths due to speeding and alcohol use are rising, two of the top contributors to fatal crashes.
State-by-state data reveals even more concerning trends in U.S. traffic fatalities. While some states like Wyoming have seen a decline in fatal crashes, others have seen their numbers skyrocket. Texas saw the most considerable uptick in traffic deaths, with 622 more people losing their lives in 2021 than in the year before. That's a 16% increase in just a year. Texas also saw the most significant increase in traffic deaths caused by someone driving under the influence. Researchers have found that up to 94% of traffic crashes are caused by human error and, therefore, avoidable.
Many traffic crash victims aren't at fault in the first place. While you can control your moves on the road and choose to avoid unsafe behavior, you can't stop other drivers from acting recklessly. If you lose a loved one in a car accident or suffer injuries yourself, it's essential to contact a personal injury lawyer to discuss the best way forward. The Cochran Firm Texas can help determine your next step after a car accident. 
Contributing Factors To Traffic Deaths
The NHTSA study examined multiple factors that can increase the likelihood of a fatal crash. Drivers can avert all of them, and education is a crucial way to ensure drivers know the danger of risky behavior.
Speeding: By some estimates, speeding contributes to nearly 30% of fatal crashes. The faster a vehicle travels, the higher the chance that a serious accident would cause fatalities. A driver traveling 80 miles per hour is four times more likely to die in a car crash than someone driving 60 miles per hour. When drivers are traveling above posted limits, the hazard becomes even worse. 
DWI: More than 40% of Americans admit to driving under the influence, and thousands of Texans are arrested yearly for driving while impaired. Someone may falsely assume that they won't cause any harm by getting behind the wheel after a night out, but data shows that alcohol impairment is a top cause of fatal crashes.
Restraint Use: Seat belts are mandatory in Texas, and police officers can ticket anyone who violates the law. Seat belts drastically reduce the chances of a vehicle occupant dying in a crash, but many fatal car crashes in 2021 involved an unrestrained driver or passenger. Half the people who died in 2021 collisions weren't wearing seat belts.  
Distracted Driving: Talking on the phone, texting, applying makeup, and talking to passengers are all common distractions when driving. Distracted driving is more dangerous than driving drunk, but most drivers admit to using their phones when they should focus on the road.
How A Texas Car Accident Attorney Can Help
Losing a loved one in a car accident is a traumatic experience. You might be dealing with your own physical recovery if you were also in the vehicle. You may feel overwhelmed with the emotional toll of unexpected grief and not know how to proceed. Talking to a car accident attorney is vital because you may be eligible for a settlement. These are complex lawsuits, and you must get expert help. You must prove that the defendant's actions caused someone's death and that they behaved negligently. Most fatal accidents happen because of human error, and negligence often plays a role.
We handle a wide range of car accident cases at the Cochran Firm Texas, and our team offers free consultations to learn more about your situation and how we can help. Contact us online via our free consultation form or call 1-800-THE-FIRM (1-800-843-3476) for more information.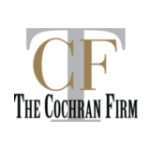 At Cochran Texas, we understand that needing legal help can be scary.  It doesn't have to be. We are a trusted leader in the legal profession and in our community. We know you are more than a case number. We get to know you as a person.  This allows us to offer a balanced and thoughtful approach to giving you the best possible legal representation. Our mission is to protect the legal rights of ALL people in our community. No matter your race, gender, background or income level you have a right to skilled legal help. Call us at 800-843-3476.