The COVID-19 pandemic, first thought to be a temporary nuisance, has spread like wildfire across the world, killing over 400,000 Americans and counting. The U.S. leads every other country tracked by the World Health Organization (WHO) in deaths; although it accounts for just 4.3% of the world's population, it claims 19.5% of worldwide fatalities. 
While a fast-tracked vaccine has been approved by the FDA and is making the rounds in healthcare workers and senior citizens, just 4% of the overall U.S. population has received the first of two shots. Dr. Anthony Fauci, President Biden's chief medical advisor and infectious disease expert, says that "herd immunity" will not be possible until that number reaches at least 75%. 
Coronavirus isn't going anywhere for now. People have had to revamp every aspect of their lives, and the workplace is no exception. The unemployment rate has continued to soar; 10.7 million people were listed as unemployed in December, about the same as the Great Recession of 2007-2009. Another 4 million people have stopped looking for work altogether since last February. 
Vaccines in the workplace
Getting workers vaccinated against COVID-19 is a surefire way for employers to get people back to work and stabilize, but can they legally require it?
According to new guidance released December 16 by the Equal Employment Opportunity Commission (EEOC), the answer is yes, with very few exceptions. This is similar to a 2009 ruling that employers could mandate a flu vaccine.
If you work for an at-will employer (and the overwhelming majority of Americans do), they can require you to get a vaccine or face termination. The only exceptions are certain union workers or workers who have a medical condition that prevents them from taking the vaccine; this category of people is exempt under the Americans with Disabilities Act (ADA).
The ADA requires employers to accommodate employees who cannot get the vaccine for medical reasons; that may take the form of requiring a mask while working or working remotely to limit their contact with others. But if you object to the vaccine for personal reasons, your employer has the right to bar you from entering your workplace or fire you to ensure safety for others. The EEOC guidelines also note that requiring employees to get a COVID test does not violate the ADA.
Employees could also object to a vaccine on religious grounds, according to the Civil Rights Act of 1964. The EEOC doesn't require you to be a church member or even profess to believe in God to object for religious reasons, either; strong beliefs based on morals or ethics are also covered. However, just as with the ADA, your employer doesn't have to let you keep working in the office if that employer has an alternative way for you to keep doing your job.
 Many employers, rather than choose to open themselves up to ADA-related litigation, may decide it's easier just to encourage vaccinations rather than demand them. Establishing a mandate could make it easier for customers or employees who may contract COVID while at the business to seek damages. And if the employee suffers long-term injury or serious side effects because of a vaccine they were forced to receive, that could become a workers' compensation issue.  
But certain other employers, like grocery stores or food-packing plants that are run by essential workers, certainly would have more reason than not to institute a mandate.
Vaccination requirements go back more than a century. In 1901, a nasty smallpox outbreak in New England resulted in government-mandated vaccinations for the area. Some residents objected and took the case to the Supreme Court (Jacobson v. Massachusetts), which ruled in favor of the government.
Related: Vaccines 101: History, Safety & Your Rights
The only certainty here is that we are in unprecedented territory when it comes to COVID and how it will affect working life going forward. Don't try to navigate this uncharted territory alone. The Cochran Firm's experienced team has helped employees learn and earn their rights for decades. If you have questions about your employer and the COVID vaccine, please give us a call for a no-obligation consultation at 1-800-843-3476. We're also available now via online chat. We're here to help!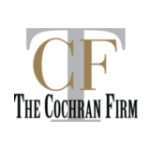 At Cochran Texas, we understand that needing legal help can be scary.  It doesn't have to be. We are a trusted leader in the legal profession and in our community. We know you are more than a case number. We get to know you as a person.  This allows us to offer a balanced and thoughtful approach to giving you the best possible legal representation. Our mission is to protect the legal rights of ALL people in our community. No matter your race, gender, background or income level you have a right to skilled legal help. Call us at 800-843-3476.