Employment discrimination is when an employee receives unfair treatment based on factors beyond his or her control. While the notion of an employer (or fellow employee) attempting to hinder you and your work is difficult to fathom, every day across the United States, workers endure it in one form or another. However, no matter how prevalent it is, employment discrimination is illegal.
While there are many laws at local and state levels, it is the landmark Civil Rights Act, signed into law by President Lyndon Johnson, that is pivotal in protecting American workers nationwide. Title VII of the Civil Rights Act states it is unlawful "…to discriminate against any individual with respect to his compensation, terms, conditions, or privileges of employment because of such individual's race, color, religion, sex, or national origin.
After Johnson signed the Civil Rights Act into law in 1964, the Federal government created the Equal Employment Opportunity Commission (EEOC) to enforce anti-discrimination laws. Over the last five decades, the EEOC has handled countless discrimination cases while continually updating the Civil Rights Act's wording and at the same time staying accountable to America's diverse workforce.
Types of Employment Discrimination
Race or ethnicity: It is illegal to treat either an employee or a potential employee unfavorably because they are of a certain race or personal characteristics associated with race, such as hair texture, skin color, or certain facial features. 
National origin: Examples of this would include an employer not hiring someone based on their place of origin, an employee receiving derogatory remarks concerning their accent, or an employee receiving unfair treatment because of their relationships with people from a particular country. 
Along with Title VII of the Civil Rights Act, national origin is also protected under the 1986 Immigration Reform and Control Act (IRCA). Signed into law by President Ronald Reagan, IRCA was designed to control and reform illegal immigration, but its provisions also cover workplace discrimination. IRCA stresses it is unlawful "..for an employer to discriminate with respect to hiring, firing, or recruitment or referral for a fee, based upon an individual's citizenship or immigration status."
Age: More than 35 percent of the nation's workforce is 50 or over. However, according to the American Association of Retired Persons, about three in five older workers have seen or experienced age discrimination in the workplace.
In 1967, President Johnson signed into law the Age Discrimination in Employment Act (ADEA). ADEA protects people 40 or older and forbids employers from hiring and promoting decisions based on applicants' or workers' ages. 
Disability: In 1990, workers with disabilities received a significant increase of support through the Americans with Disabilities Act (ADA). Along with prohibiting discrimination against "…qualified individuals with disabilities in job application procedures, hiring, firing, advancement, compensation, job training, and other terms, conditions, and privileges of employment,'' the ADA also focused on the physical setup of the workplace. It requires employers to provide reasonable accommodations to an employee with a disability "…unless doing so would cause significant difficulty or undue financial hardship for the employer.'' 
Sexual orientation and gender identity: Several laws protect employees from being discriminated against because of their gender, sexual orientation and pregnancy. They include the following:
The Equal Pay Act of 1963

: Employers must give equal pay for equal work to all employees. 

Pregnancy Discrimination Act of 1978

: This prohibits discrimination against women who "…are pregnant, perceived to be pregnant, or who plan to become pregnant. Also, the ADA protects pregnant women who temporarily can not do their job due to either pregnancy or childbirth and must be treated like other temporarily disabled employees. If a woman is diagnosed with conditions related to the pregnancy, like gestational diabetes or preeclampsia, the employer must consider her a temporarily disabled employee, providing either an alternative work assignment or allow for time off.

Genetic information:

In this day and age, individuals are easily able to seek out tests to shed light on genetic information. However, sometimes, the information could be used to discriminate against employees. In 2008, President George H.W. Bush signed into law the Genetic Information Nondiscrimination Act (GINA), which states "genetic information is not relevant to an individual's current ability to work.'' 
How to Report Employment Discrimination
Although it is not easy, if you are a victim of workplace discrimination, make sure you document what happened, who was involved, the date and time of the incident, and anyone who may be a witness. Once this is done, report it to your company's human resources department. If the situation continues, you can contact the EEOC and file a charge of discrimination. You also should consider legal help. 
Contacting a knowledgeable employment law attorney can be beneficial in resolving a workplace issue. An attorney can help you understand your rights and how to resolve the issue with the employer, or they can determine if filing a lawsuit is necessary. As you can see from the employment laws listed above, there are many that can be violated and an attorney can help you further understand the laws and guide you through the process. 
If you or someone you know has been the victim of discrimination in the workplace, contact The Cochran Firm Texas (800) 843-3476 or via online chat now for a free review and consultation.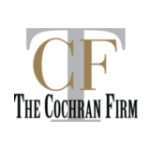 At Cochran Texas, we understand that needing legal help can be scary.  It doesn't have to be. We are a trusted leader in the legal profession and in our community. We know you are more than a case number. We get to know you as a person.  This allows us to offer a balanced and thoughtful approach to giving you the best possible legal representation. Our mission is to protect the legal rights of ALL people in our community. No matter your race, gender, background or income level you have a right to skilled legal help. Call us at 800-843-3476.