Most Americans who work full-time will spend nearly one-third of their lives on the job. And if your job involves machinery, exposure to chemicals or weather, construction, or another inherently dangerous element, chances are you will be injured at work at some point.
According to the U.S. Bureau of Labor Statistics, there were 2.2 million cases of workplace injury in 2021. Of those injuries, 5,190 were fatal work injuries, an 8.9-percent increase from 2020.
A workplace injury could be mild, like a skinned knee or a bump on the head. Still, serious workplace injuries happen every day, and many eventually lead to lifelong chronic pain conditions such as complex regional pain syndrome (CRPS).
While some workplace accidents simply cannot be prevented, most can –  if you and your employer are careful and safe. Below are some of the most common causes of workplace accidents, followed by some of the best ways to prevent them. 
Causes of Workplace Accidents
The COVID-19 pandemic had a significant impact on workplace illness and injury statistics, which only include incidents serious enough for employers to miss a day or more of work. The top category by far in 2020, at 36 percent, was exposure to harmful substances or environments – including infectious diseases. Other examples are electricity, extreme temperatures and toxic chemicals. 
Setting aside an unexpected global pandemic, the vast majority of workplace accidents result from the same causes year after year. In 2020, the most prevalent causes of illness and injury after exposure were overexertion/bodily reactions (e.g., pushing, lifting, or mild repetitive motion) and slips, trips and falls. These three causes represent more than 75 percent of nonfatal workplace injuries or illnesses.
Slips and falls, which comprise about one-third of all workplace injuries, are also the largest contributor to workers' compensation claims. These incidents often result in back or head injuries, fractures, sprains, pulled muscles, or lacerations.
Other common causes of workplace accidents include:
Struck by moving machinery: This occurs when body parts without protective equipment get caught in or hit by moving machinery, leading to severed or crushed limbs, blindness and other devastating injuries. 

Vehicle-related accidents: Occur when a worker falls off and is hit, run over, or crushed by a moving or overturned vehicle, objects falling from the vehicle, or is hit by another vehicle while working in traffic zones, especially common in agricultural industries that use large trucks. 

Fires and explosions: Have the highest rate of workplace fatalities and can be caused by faulty gas lines or pipefitting, improperly stored flammable materials or open flames.

Fires and explosions can result in life-altering injuries

such as disfigurement, blast injuries, severe burns, and damaged respiratory function.
Ways To Prevent Workplace Accidents
The easiest way to avoid workplace injury is to create a comprehensive injury prevention plan that clearly explains all safety-related policies and procedures. This can prevent miscommunication and confusion between employees and management, reducing the need for legal action if something goes wrong. Your plan should include the following elements: 
Identify and eliminate as many potential hazards as possible, then create specific procedures to minimize the rest. Consider the equipment used, the tasks performed and the individual workload. The Occupational Safety and Health Administration (OSHA) can provide

step-by-step instructions

for these assessments. 

Assess the physical fitness of workers in demanding roles by requiring pre-hire health screenings so only workers qualified for these tasks are hired to do them.

Provide regular safety training. Make your expectations on health and safety clear, and train each worker on the specifics of their job. Conduct group training on fire prevention, CPR/first aid and incident reporting.

Hire enough workers to ensure no one cuts corners because they have too much work.

Prevent slips, falls, and other accidents by keeping pathways clear, minimizing clutter, keeping floors clean and dry, and providing adequate lighting and obvious safety signage.

Conduct thorough routine maintenance of equipment and vehicles, like oil changes, tire rotation, and brake pad replacement. Upgrade and service machinery as often as the manufacturer recommends. 

Keep first-aid kits fully stocked, and ensure they are located in areas easily accessible to all employees.

Supply employees with personal protective equipment (PPE) relevant to their position (e.g., gloves, goggles, and helmets).

Implement a dress code appropriate to the type of work being performed, including proper footwear and clothing/jewelry/piercings that won't easily be caught in machinery.

Perform regular inspections to identify new hazards, keep meticulous records of past incidents, and ensure your staff adheres to all policies.  
Creating and maintaining an injury prevention plan will minimize the risks involved in any industry, cutting down on needless accidents and ensuring a safe and healthy work environment.
If you do find yourself injured as a result of hazardous workplace conditions, improper safety measures, or other negligence, an experienced personal injury lawyer can hold the responsible party or parties accountable. A lawyer can assist in recovering financial damages you sustained from your workplace injury, such as medical bills, lost wages, and pain and suffering. At The Cochran Firm Texas, we believe everyone has the right to justice, regardless of background or income. Call us 24/7 at 1-800-THE-FIRM (1-800-843-3476), or contact us online for a free consultation.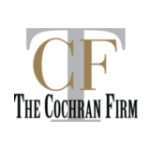 At Cochran Texas, we understand that needing legal help can be scary.  It doesn't have to be. We are a trusted leader in the legal profession and in our community. We know you are more than a case number. We get to know you as a person.  This allows us to offer a balanced and thoughtful approach to giving you the best possible legal representation. Our mission is to protect the legal rights of ALL people in our community. No matter your race, gender, background or income level you have a right to skilled legal help. Call us at 800-843-3476.