Working in the oil and gas industry is a lucrative endeavor, but the comfortable pay comes with a significant tradeoff. It's dangerous work, and tragic incidents are sadly not uncommon. About 150 oil workers, on average, die on the job every year. Even accidents that aren't fatal can cause lasting damage. Oil workers, contractors and consultants face injuries from falls, explosions, being struck by equipment, exposure to toxic chemicals, and more. After an incident, finding an oil field accident attorney might be the last thing on someone's mind. 
Hiring An Attorney vs. Workers' Comp After An Oil Patch Accident
An oil and gas company might pressure workers to file workers' compensation claims and not pursue litigation. Workers' comp claims can provide a quick solution to help employees with lost wages and medical bills, but they have a few caveats. Once an employee accepts workers' comp coverage, they often cannot sue their employer to recover damages for their injuries. However, they can still file a third-party claim if a party other than their employer caused damage. Workers' comp also doesn't compensate for pain and suffering, and the employer can pick which physician treats an injured worker. 
Things to Consider When Hiring an Oil Field Accident Attorney 
Oil companies have powerful insurance and legal teams with deep pockets, and they may try to persuade you to settle for less than you deserve. Litigation can be a daunting prospect, but it's something every oil patch worker, contractor or consultant should consider after an injury, and the same is true for the loved ones of deceased workers. An oil field accident attorney will help figure out the logistics. Hiring the right accident attorney is a decision that shouldn't be taken lightly. Kevinn Matthews worked as an oil field litigation attorney for years, both as in-house counsel and as an attorney for injured workers. Matthews, now managing partner at The Cochran Firm in Tulsa, says it's essential to find an oil field accident lawyer with industry experience. 
While working at WPX Energy, he always kept a drop bag handy in case he needed to travel. Matthews spent time learning oil field forensics and conducting investigations after accidents. Now, he's focused on helping injured workers. "I was on the inside for 11 years, and now I'm out here," he says. 
Oil companies often try to pass the blame to various contractors and well hands, and figuring out who needs to be held accountable can be confusing. Oil field accident attorneys must be deeply familiar with the industry. An attorney has to know which parties to include in a lawsuit, and that expertise comes from knowing the field well. A litigator who understands the oil and gas industry will know what an oil company could have done to reduce the risk of a tragic accident. 
If you're injured in an oil field accident, consult with an attorney before accepting a settlement or signing any documents. It would be best if you prioritized scheduling an attorney consultation. "You want to do it as soon as you can," Matthews explains. "The sooner you talk to an attorney, the better prepared you'll be for a potential legal case. There are no real downsides to scheduling a free consultation, and having an attorney on your side can make it easier to communicate with the oil company." 
Your attorney will consider things like your total medical expenses, how long you were left unable to work, and any pain and suffering you experienced from the accident. You'll have a lot of options when searching for an oil field accident attorney, but they aren't all created equal. Find someone with industry experience to increase the chances of a successful case.
Contact The Cochran Firm Texas for a free case evaluation if you have been injured in an oil field accident. Oil companies expect you to be scared of their legal teams, but our expert oil field accident attorneys are used to dealing with these companies and will work to get you the settlement you deserve. Call 1-800-THE FIRM (1-800-843-3476) or fill out our contact form today.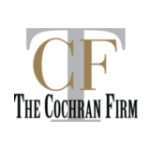 At Cochran Texas, we understand that needing legal help can be scary.  It doesn't have to be. We are a trusted leader in the legal profession and in our community. We know you are more than a case number. We get to know you as a person.  This allows us to offer a balanced and thoughtful approach to giving you the best possible legal representation. Our mission is to protect the legal rights of ALL people in our community. No matter your race, gender, background or income level you have a right to skilled legal help. Call us at 800-843-3476.