Have you ever considered what would happen if you got injured at work? Who would pay for your medical bills and be responsible for your lost wages? Can my employer be held responsible for paying for damages due to my injury? These are all questions you should consider if you ever experience a workplace injury. 
In most states, employees usually don't have the option to sue their employers for work-related injuries because of workers' compensation laws. In these states, if you are injured on the job, you will likely recover medical expenses and lost wages from your employer only through workers' compensation. However, there are some exceptions to this rule, but first, let's explore worker's compensation and learn how it works.
What is Workers' Compensation?
Workers' compensation, otherwise known as workers' comp, is a form of insurance coverage that most states require businesses to have to cover an employee who is injured on the job. Workers' comp benefits vary by state, but they usually take care of medical expenses and help replace a portion of the injured or ill employee's wages.
Workers' compensation laws require employers to pay for most employee injuries regardless of fault, but the laws also limit the employer's liability and prevent injured employees from suing them. What this means is that if you are hurt on the job you receive whatever benefits the employer's workers' comp coverage allows. You have to do what workers' comp tells you to do.
However, there are some drawbacks to workers' comp claims. If your claim is denied, you still can't file a lawsuit against your employer, but you can file an appeal. Also, you can't recover punitive damages under a workers' comp claim. Punitive damages would be monies awarded to someone to punish an employer for some kind of wrongdoing. 
Workers' comp benefits do NOT cover pain and suffering. Your benefits will be limited to those allowed by the workers' compensation laws in your state and are usually tied to a percentage of your wages. There is a fixed maximum amount that the benefits will not go over.
It's extremely important to act quickly if you do happen to get injured at work. There are timelines for reporting an injury and filing a claim. The timelines vary by state and some allow more time than others, but no matter where you live it's best to be on the safe side and act fast. 
In Texas, you have 30 days to notify your employer in writing of the injury, and you must file a workers' comp claim within one year of the injury or from when you discover a work-related illness to receive benefits. If you miss either of these deadlines, you could lose your benefits. Hiring an attorney, who is knowledgeable in worker's comp, can help you to file on time and can also make sure you receive the correct medical care and wage replacement that you deserve.
The Texas Non-Subscriber Exception
There are some exceptions to the rule of workers' comp being responsible for workplace injuries or illness. In certain circumstances, employers may not have workers' comp insurance.
Texas is the only state where employers are not required by the state to offer any form of workers' compensation insurance. Texas businesses have the option to opt-out from carrying workers' comp. These employers are referred to as non-subscribers.
If you work for a business in Texas that chooses to subscribe to workers' compensation insurance, there is a limit on the amount and type of compensation you will receive as an injured employee. A non-subscriber business that chooses to go without coverage leaves itself open to lawsuits from employees who are injured on the job. 
So in Texas, non-subscribers can be sued. The injured person need only prove that the employer failed to provide a safe place to work. Importantly, a non-subscribing employer may not use the defense that the employee was contributorily negligent. 
Also, if an injury wasn't your employer's fault a 3rd party claim could also be filed. An example would be a delivery driver comes to your workplace and accidentally runs you over. You would get workers' comp for being injured on the job and also could file a claim against the delivery driver and his company. This is called a 3rd party claim. 
If you are unsure of how to handle a work-related injury, or if you aren't clear if the company offers workers' comp or not, a lawyer can help. At the Cochran Firm, we are here to look out for your best interest. We can check the Texas Department of Insurance database to determine if your employer is a subscriber or not and make sure you are getting the correct coverage. If an employer is a non-subscriber, we can determine the best course of action to get medical expenses and lost wages recovered.
Just remember, time is of the essence with workplace injuries. If you have questions or concerns about a workplace incident you should consult an attorney sooner rather than later to better understand your rights. 
If you want to learn more about workers' compensation, how to handle a claim, or find out if you are able to file a lawsuit, you can reach The Cochran Firm at https://www.cochrantexas.com/1-800-THE-FIRM (1-800-843-3476) or contact us now via our online chat.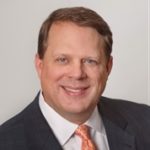 A trial lawyer for over 20 years, Bryan Pope is dedicated to fighting for justice while defending the rights of his clients. Bryan's influence often goes further—helping clients to navigate life-altering events and overwhelming grief. In addition to other areas of practice, Bryan specializes in helping sufferers of CRPS/RSD—a debilitating condition in which his in-depth knowledge enables him to lecture to other lawyers around the nation while also serving as a current chair for a CRPS/RSD organization.