Texas had the highest number of fatal work accidents in the U.S. in 2016, and of the 545 reported, many occurred in the construction industry, according to data compiled by the U.S. Bureau of Labor Statistics (BLS).
Here are five of the most common construction site accidents that often result in serious injuries:
Falls from Structures
Falls are the most common and fatal type of construction site accident. Because many construction sites are comprised of multiple-story buildings, a simple stumble could result in serious injuries. According to the BLS, almost 40 percent of the construction worker deaths occurring in 2015 were due to falls from scaffolding or structures.
Tripping Hazards
Construction sites are often filled with hazards, such as uneven surfaces, stacks of tools and materials, holes, debris, and moisture that can cause workers to trip and injure themselves. Although thousands of such accidents happen every year, many could be avoided by removing hazards, improving lighting, and placing appropriate warning signs or barriers around the hazards.
Being Struck by Vehicles
The majority of fatalities occurring in road construction work zones across the U.S. involve a worker being struck by a vehicle or a piece of construction equipment, according to the Occupational Safety and Health Administration (OSHA). Workers who wear reflective vests and other protective clothing can increase their visibility and help avoid such injuries.
Electrocution
In 2017, the BLS reported that 81 fatal accidents on construction sites were the result of electrocution. OSHA urges construction crews to locate and identify utilities before beginning work, and always look for overhead power lines when operating equipment to reduce the risk of electrocution.
Fires and Explosions
Construction workers often work in close proximity to flammable gases and compressed air, both of which can lead to explosion and fire. To avoid such hazards, employees on a construction site need to pay attention to warning labels and safety standards.
Construction sites are often very dangerous places. If you were injured while working on a Texas construction site, contact an experienced personal injury attorney today.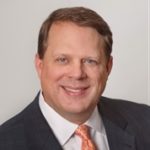 A trial lawyer for over 20 years, Bryan Pope is dedicated to fighting for justice while defending the rights of his clients. Bryan's influence often goes further—helping clients to navigate life-altering events and overwhelming grief. In addition to other areas of practice, Bryan specializes in helping sufferers of CRPS/RSD—a debilitating condition in which his in-depth knowledge enables him to lecture to other lawyers around the nation while also serving as a current chair for a CRPS/RSD organization.