Construction sites are filled with risks, which makes the construction industry one of the most dangerous professions in the U.S., according to the EHS Daily Advisor. Much of the reason for this danger is connected to the various types of equipment used routinely on construction sites. While not inclusive, the following list includes many of the prime offenders; equipment that deserves any worker's full attention at all times. According to the US Department of Labor's Occupational Safety and Health Administration (OSHA), one in 10 construction workers are injured on the job each year—many while working with one of the following:
Ladders
Nearly 25,000 injuries and two-dozen deaths at construction sites can be attributed to falls off ladders, according to data compiled by the Occupational Safety and Health Administration (OSHA). Approximately 50 percent of all injuries involving ladders required medical attention and led to long periods of time off work.
Saws
Chain saws, circular saws, and table saws are present on virtually every construction site. Despite built-in safety features, this equipment can be responsible for some extremely serious injuries, such as lacerations and loss of extremities and limbs.
Scaffolding
According to OSHA, scaffold collapses, falls, and failures account for at least 50 construction accident-related deaths and 4,500 injuries each year. To be safe, scaffolding must be sufficient to support its own weight plus four times the maximum intended load without settling or shifting.
Cranes
While falls from heights typically account for the highest number of construction site injuries and deaths each year, crane operators and employees who work around cranes are at risk for serious injury if struck by the crane's arm, electrocuted if the boom touches a power line, or crushed underneath an improperly-secured crane that falls over.
Power Tools
Nail and staple guns and other power tools work with a great amount of force, and any mistake in use can result in serious injuries, including burns, contusions, and fractures.
Workplace safety is important in every industry, but it can be especially challenging in the construction industry, where proper training in the operation of specialized equipment should always be a top priority.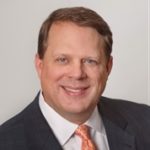 A trial lawyer for over 20 years, Bryan Pope is dedicated to fighting for justice while defending the rights of his clients. Bryan's influence often goes further—helping clients to navigate life-altering events and overwhelming grief. In addition to other areas of practice, Bryan specializes in helping sufferers of CRPS/RSD—a debilitating condition in which his in-depth knowledge enables him to lecture to other lawyers around the nation while also serving as a current chair for a CRPS/RSD organization.