After the Occupational Safety and Health Administration failed to set up a website for approximately 450,000 companies that are required to submit employee injury and illness reports electronically, federal regulators announced that they will extend the companies' deadline beyond July 1.
OSHA intended to launch the website in February, but it never happened. Now critics warn that the potential delay requested by newly appointed Labor Secretary R. Alexander Acosta signals reluctance on the part of the Trump Administration for protecting workers by holding companies accountable.
"Acosta is weighing in on the side of big corporate lobbyists and not on the side of workers in dangerous industries," Deborah Berkowitz, senior fellow with the National Employment Law Project and a former senior policy adviser at OSHA under President Obama who was recently quoted in Reveal. "OSHA won't be able to target the most dangerous workplaces because they won't have the data." Former OSHA Assistant Secretary David Michaels said of the delay, "This action demonstrates that the Trump Administration continues to put corporate interests over worker safety, and shows that they have no commitment to following the rule of law."
The purpose of the requirements is to:
Encourage employers to improve safety.

Provide workers with a clearer understanding of the risks associated with their workplaces.

Help OSHA investigators prioritize injury investigations.
Under the new rules, companies would also be prevented from retaliating against workers who report safety problems. The National Association of Manufacturers has argued in Texas federal court that anti-retaliation provisions in the requirements are unjustified.
Between 1995 and 2011, OSHA collected the number of injuries recorded and the number of hours worked, allowing the agency to track injury rates for tens of thousands of employers and making the data available on the agency's website. The program ended in anticipation of launching the new reporting requirements that are now on hold with no resolution in sight.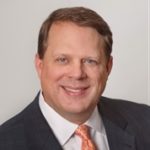 A trial lawyer for over 20 years, Bryan Pope is dedicated to fighting for justice while defending the rights of his clients. Bryan's influence often goes further—helping clients to navigate life-altering events and overwhelming grief. In addition to other areas of practice, Bryan specializes in helping sufferers of CRPS/RSD—a debilitating condition in which his in-depth knowledge enables him to lecture to other lawyers around the nation while also serving as a current chair for a CRPS/RSD organization.