The COVID-19 vaccine is here. Incredibly, it was developed in less than a year by pharmaceutical giants Pfizer-BioNTech and Moderna and approved for emergency use by the FDA in December 2020. Many people are concerned about the efficacy and potential side effects of a vaccine that quickly became available. 
Although coronaviruses, the type of viruses that caused COVID-19, are nothing new (a version of them created the SARS virus), it still took a warp-speed research and development process to manufacture a vaccine, which will create antibodies against the virus in those who receive it. Under normal circumstances, a vaccine can take between 10-15 years to fully develop, but the global devastation of the COVID-19 pandemic urged researchers across the globe to collaborate, producing much faster results. The U.S., U.K. and Canada have all approved the vaccine for widespread use, with many more nations soon to follow.
An enduring misconception about vaccines is that they infect you with the virus. This belief is what causes many to forego their annual flu vaccine. In fact, vaccines only replicate a type of messenger RNA (or genetic code) and are not strong enough to actually infect you.
However, like with any vaccine, there is a list of common side effects. Those getting the vaccine in the early stages of the rollout were required to remain at the health facility where they received it for a period of time to be monitored for any dangerous reactions.
Some of the side effects include:
Headache

Chills

Fatigue

Muscle/joint pain

Fever

Pain, swelling and redness in the vaccinated arm
These flu-like symptoms are common side effects of similar vaccines and often indicate that your immune system is responding to the vaccine. Side effects in the vast majority of cases will resolve on their own within a couple of days. 
Achieving emergency approval is no small feat. It was initially tested in nearly 50,000 people and required to follow at least half of them for at least two months post-injection. Clinical trials have concluded that the vaccine, which will be free, is 95% effective, including in patients who have already had COVID. 
Of the thousands of people who have already received the vaccine, just 10 to 15% have reported "serious" side effects, and none of them have been fatal. Considering that the virus has infected more than 70 million people and killed over 1.5 million globally with no signs of slowing, this is a high success rate.
As of December 23, just one person out of the 30,000 to receive the vaccine in New York City suffered a "severe allergic reaction" but recovered quickly.
However, this vaccine, unlike those for the flu, polio or the mumps, is brand-new. It is impossible to know what the long-term side effects might be. 
What are your rights if you suffer severe side effects from the COVID-19 vaccine?
You may be out of luck.
The U.S. government has granted immunity to Pfizer and Moderna in case something unexpected goes wrong. It is also not possible to sue your employer for requiring the vaccine or the FDA for its emergency authorization. The protection for it and other vaccines under its umbrella is good through 2024, barring any "willful misconduct" by the manufacturers.
The Countermeasures Injury Compensation Program (CICP) was created in 2005, specifically for vaccines approved as an emergency response, including COVID. But being granted benefits is very difficult, and they are capped at just 50k in lost wages and medical expenses and just over $300,000 in death benefits. Moreover, the statute of limitations for proving suffering is 12 months, and that likely won't be enough to cover any severe unforeseen vaccine side effects. The program has only granted one in every ten claims in its history. 
Under the Americans with Disabilities Act of 1990, if your employer requires the vaccine and you believe you are medically or religiously exempt, you may be able to seek workers' compensation benefits. Still, they would be extremely small and difficult to prove.
A solution could be to add the COVID vaccine to the much more lenient and successful National Vaccine Injury Compensation program. Still, that court is suffering tremendous backlogs of more than five years. Adding to the difficulty, that court is taxpayer-funded while the CICP relies on Congress-granted money.
As you can see, successfully defending your rights in unsafe drug cases is never simple or easy. Don't go it alone. At the Cochran Firm Texas, we don't believe that you should have to suffer if an FDA-approved drug causes you harm. If you have questions or want to discuss your legal options regarding the COVID vaccine, please contact us using our online form, online chat, or call us at 1-800-THE-FIRM (1-800-843-3476).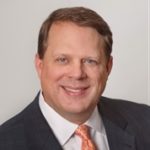 A trial lawyer for over 20 years, Bryan Pope is dedicated to fighting for justice while defending the rights of his clients. Bryan's influence often goes further—helping clients to navigate life-altering events and overwhelming grief. In addition to other areas of practice, Bryan specializes in helping sufferers of CRPS/RSD—a debilitating condition in which his in-depth knowledge enables him to lecture to other lawyers around the nation while also serving as a current chair for a CRPS/RSD organization.