COVID-19 vaccinations are rolling out lightning fast – as of April 1, over 54 million people in the U.S. have received it, and states are lowering the age requirement every day. But now that the vaccine is so widely accessible, the next natural question is, who can and cannot legally require you to get it?
Discussions on whether your employer has the right to enforce a vaccination mandate have been in the news. But talks about some of our most missed pastimes – traveling and attending huge group events like concerts and sports games  – are increasing in the global vaccine conversation. 
Many private companies and airlines, including Ticketmaster, Qantas Airways, United Airlines and more, have informed customers that they are planning to or are considering requiring official proof of vaccination. Last November, Qantas announced it would require it starting mid-late 2021, angering travelers, travel agencies and competitors. Whether it is the card you were issued at the time of vaccination or a more formal passport, the type of proof required is still up in the air. Some experts have questioned the practicality of requiring vaccination proof, given that we have no idea how long the brand new vaccine keeps people immune from the virus, so there's still a long way to go before any one solution is finalized.
As far as legality, any private business in the United States technically has the right to enforce proof of vaccination. Still, there are many roadblocks for businesses, including local jurisdiction, the Civil Rights Act and the Americans with Disabilities Act. Any company must defer to all three when applicable. And, of course, Americans traveling to any foreign country are subject to the country's laws – and several countries that currently have open borders have strict requirements of foreign travelers to prove they are not bringing the virus with them. Right now, that only means negative test results in most cases, but soon it will mean proof of vaccination. 
Many airlines and travel programs are already actively testing various forms of digital "passports" that could prove negative test results and, eventually, vaccination status. The IATA, or International Air Transport Association, is working on an app. As is CLEAR, the optional program flyers can sign up for at the airport to get through security faster. The CLEAR app allows passengers to get tested at home and then upload negative test results. Hawaii has already implemented a vaccine passport program, the first of the U.S. states to do so.
While any foreign traveler to the U.S. must prove negative test results, most airlines do not require proof from American citizens flying domestically. But most experts agree, and Dr. Anthony Fauci says it's "possible" that a vaccine passport will eventually be part of U.S. federal guidelines. Notably, the few cruise lines that have opted to resume sailing are also requiring proof of vaccination.
Another important thing to note is that the COVID-19 vaccine is not yet officially licensed by the FDA. It's under emergency use authorization, which means most places, even hospitals, are not federally allowed to enforce vaccination.
Is There a Difference Between Vaccination Cards and Passports?
The difference between a vaccination card and a passport can be confusing. The vaccine card is given after the first dose of the shot, both as proof and as a reminder to get the second dose. It is an official U.S. document unlike an immunity or vaccine passport, which is still in development. It would allow holders to resume normal activities like international travel and large events without as much focus on social distancing. Masks, however, appear to be here to stay until officials declare that "herd immunity" – occurring when a significant percentage of the population is vaccinated – has been reached.
Tech giant IBM has been working on their own app, called a "Digital Health Pass," that can incorporate temperature checks, exposure threat, test results, and vaccination status into one comprehensive key into public places with crowds such as stadiums, universities or airplanes. 
It's clear that navigating the new world of COVID-19 vaccinations will be tricky, with different rules all across the board that change daily. If you've experienced unfair treatment due to COVID-19 measures or the vaccine itself, a caring legal team can help you determine your options. The Cochran Firm Texas is committed to offering skilled legal help to any person, regardless of race, gender, background or income. Contact us today for a free case evaluation.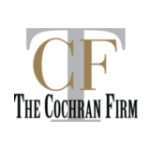 At Cochran Texas, we understand that needing legal help can be scary.  It doesn't have to be. We are a trusted leader in the legal profession and in our community. We know you are more than a case number. We get to know you as a person.  This allows us to offer a balanced and thoughtful approach to giving you the best possible legal representation. Our mission is to protect the legal rights of ALL people in our community. No matter your race, gender, background or income level you have a right to skilled legal help. Call us at 800-843-3476.