Isolation, seclusion, loneliness, stress, frustration. Emotions such as these are what many of us are experiencing during the COVID-19 coronavirus pandemic. Imagine if this was how you felt before COVID-19? How are people who already felt isolated or stressed feeling now? Just ask those living with Complex Regional Pain Syndrome (CRPS) because unfortunately, this is life as they know it.
CRPS is an extremely painful and life-altering chronic nerve condition that typically develops after injury or surgery to a limb. The Reflex Sympathetic Dystrophy Syndrome Association (RSDSA), the nation's largest support group and resource for CRPS/RSD, says that CRPS occurs when a person's nervous system and immune system malfunction as they respond to tissue damage from trauma. The nerves misfire, sending constant pain signals to the brain. The physical pain symptoms of CRPS, which have been described as deep, aching, cold and burning, have been rated more painful than amputation or childbirth. 
In addition to the physical pain, the mental health of those suffering from CRPS is also affected. People with CRPS tend to feel lonely, anxious and stressed because their family, friends and the community don't seem to understand the world they live in and the struggles they deal with on a daily basis. The stress of living with CRPS can make it difficult to concentrate and complete simple tasks, affects sleeping and eating habits and causes other issues. And while we all may be experiencing stressful feelings now due to COVID-19 and can begin to relate to those with CRPS, our stress will eventually go away. Those living with CRPS may be stuck with these emotions indefinitely if they don't get the proper support.
How Can You Help Someone With CRPS
First and foremost, you must understand that CRPS is a legitimate, medically recognized condition. It is vital to understand that chronic pain is something that seizes control of a person and can come and go. If you suffer from CRPS, you can one day be a healthy and fully functioning individual and the next day be on your back coping with something that others may consider a minor injury. The difference is while most people recover quickly from those minor injuries, someone with CRPS never fully recovers and can be left with chronic pain for months if not years. This can have a devastating effect on a person's mental state.
You also need to learn to have empathy for someone dealing with CRPS. Empathy is the ability for you to understand, be aware of, be sensitive to, and experience the feelings, thoughts and experiences of another person. If anything good can come from the COVID-19 outbreak, maybe it will be people gaining some empathy for those living with CRPS. The fear and anxiety that you are having over COVID-19 may be very similar to how people feel about their CRPS condition. 
Here are a few other ways in which you can help someone manage their CRPS: 
Help them manage their stress.

Encourage them to meditate, try breathing techniques and rest.

Distract them from the pain.

The more attention they give the pain, the more it demands. Get them to focus on anything besides the pain. This can include watching television together and getting out of the house, even if just to drive around and change the scenery from the place where they feel trapped like a prisoner by their pain.

Understand their pain.

Realize that things that were taken for granted before CRPS such as showering and dressing can now be a struggle for them to complete.

Don't feel sorry for their situation but do help them cope.

You can help them to set priorities and goals to cope with the pain and feel like they have something to work towards, even if it is such a small goal like a walk around the neighborhood or going to the grocery store together. 

Deal with feelings as they occur.

Use "I" statements and communicate in a way that is positive, not attacking.

Be aware and offer to help

. Simple activities such as walking, bending over, stretching and reaching can cause tremendous aggravation of the pain. Many people who have CRPS have no choice but to work even though they are in constant pain, and once they return home from work, they may be completely unable to do anything else due to the physical and mental exhaustion from dealing with the pain.

Help them find a support group either online or near your home.

While you can offer support, sometimes it is better for someone with CRPS to speak with someone else living with and dealing with similar symptoms. 
It is so important to be able to empathize with a loved one, family member or friend who may be suffering CRPS, and just maybe, COVID-19 has given us a glimpse into their everyday challenges. You may not be able to make the pain go away, but you can be proactive in helping to make their life better and show that you truly do feel their pain.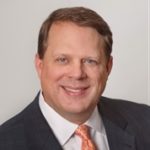 A trial lawyer for over 20 years, Bryan Pope is dedicated to fighting for justice while defending the rights of his clients. Bryan's influence often goes further—helping clients to navigate life-altering events and overwhelming grief. In addition to other areas of practice, Bryan specializes in helping sufferers of CRPS/RSD—a debilitating condition in which his in-depth knowledge enables him to lecture to other lawyers around the nation while also serving as a current chair for a CRPS/RSD organization.