In April, Ketanji Brown Jackson made history when she became the first Black female justice to be confirmed to the U.S. Supreme Court. Justice Jackson faced skeptics during confirmation hearings who questioned whether she was qualified to serve on the nation's highest court, but her track record speaks for itself. 
A Supreme Court seat is a prestigious role held by only 115 justices since the court's formation in 1789. The overwhelming majority of Supreme Court justices have been white men. The first woman wasn't appointed until 1981. A Black woman judge sitting on the Supreme Court is a significant historical milestone.   
Justice Jackson is the daughter of two public school teachers, one of who later became an attorney. She attended public schools growing up and enrolled at Harvard University in 1988 to study government. After receiving her bachelor's degree, she attended Harvard Law School and graduated with honors.
An Ivy League law school graduate has their fair share of career opportunities. Some become prosecutors, while others may opt for high-revenue law firms. Justice Jackson set herself apart by becoming a federal public defender after a stint in private practice. Public defenders are historically overworked and underpaid and represent defendants who cannot afford other legal representation.
Justice Jackson represented people powerless in our society, like Guantánamo detainees and impoverished parents, as a public defender. She developed a proven success rate with challenging and shortening prison terms. Soon after her service as a public defender ended, President Barack Obama nominated her to become vice-chair of the United States Sentencing Commission, a bipartisan agency that develops sentencing policy for federal courts.
During Justice Jackson's tenure as vice-chair, the sentencing commission reduced the penalty guidelines for crack cocaine offenses. This drug has locked up a disproportionate amount of Black Americans since the 1980s. Back then, Congress voted through a 100-to-1 sentencing rule that meant an offender who sold five grams of crack was treated the same as someone who sold 500 grams of powder cocaine. The sentencing revision helped move the needle closer toward fairness.
Ahead of the 2020 election, President Joe Biden promised to nominate a Black woman to the Supreme Court once there was a vacancy. At the time of Justice Jackson's nomination, she was a judge on the U.S. Court of Appeals for the D.C. Circuit. After Justice Jackson's nomination was announced, she expressed gratitude for the opportunity. "I must begin these very brief remarks by thanking God for delivering me to this point in my professional journey. My life has been blessed beyond measure, and I do know that one can only come this far by faith," she said.
After a president nominates a candidate to the Supreme Court, the Senate holds hearings before voting on whether to confirm the judge. In recent years, these hearings have become notably partisan. Justice Jackson faced questions about her religious beliefs, whether she had any hidden agendas, and quizzed about her past rulings on complex cases. Through it all, she remained composed and gave measured answers to off-topic lines of questioning.
The Supreme Court is "the court of last resort," which means that it's the final option for parties dissatisfied with a lower court's ruling. The court's decisions impact the daily lives of virtually all Americans. For example, the court declared public school segregation unconstitutional in Brown v. Board of Education (1954), setting the stage for desegregation nationwide. In Gideon v. Wainwright (1963), the court ruled that indigent defendants must be offered an attorney at no cost to them. Loving v. Virginia (1967) legalized interracial marriage nationwide, and Obergefell v. Hodges (2015) struck down laws banning same-sex marriage.
It's hard to overstate the court's role in our legal system, and it's imperative to have justices who make impartial decisions based on constitutional precedent. Ketanji Brown Jackson has more than two decades of experience as a lawyer and judge, and her resume and composure should assure that she's the right person for the job.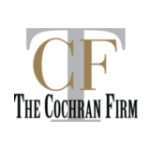 At Cochran Texas, we understand that needing legal help can be scary.  It doesn't have to be. We are a trusted leader in the legal profession and in our community. We know you are more than a case number. We get to know you as a person.  This allows us to offer a balanced and thoughtful approach to giving you the best possible legal representation. Our mission is to protect the legal rights of ALL people in our community. No matter your race, gender, background or income level you have a right to skilled legal help. Call us at 800-843-3476.