After more than a year of lockdowns and dealing with so many restrictions, COVID-19 vaccinations have changed the landscape of the pandemic to one resembling normalcy. One of the most vital parts of our lives, travel, is opening back up too. The Center for Disease Control and Prevention (CDC) says fully vaccinated people can travel safely within the U.S. But there are caveats, and it's important to know the best ways to enjoy your vacations safely this summer. 
87% of American travelers have a trip planned for this summer, despite many medical experts urging caution. Most agree that this will be a promising season with lower infection rates, but only if travelers are vaccinated, wearing masks where required and observing social distancing. And new variants of the coronavirus are possible, so continued vigilance is key. Other experts believe that we lack the knowledge to predict a good summer. Some areas may very well see a new surge of cases, especially given that the daily average is still more than 15,000 and half of Americans are not fully vaccinated.
Related: COVID-19 Vaccine Verification: Who Can and Can't Require It?
Empty airplane seats are also a thing of the past. AAA travel recently reported that more than 37 million people are expected to travel more than 50 miles from home, an increase of 60% from 2020. Airplane travel is close to pre-pandemic levels, with 1.87 million people going through security checkpoints on a single day last month. Masks are still required on all forms of public transportation, regardless of vaccination status. 
Europe is reopening as well, with nearly 44% of adult residents having received at least one shot. Dozens of countries across the continent are opening back up to Americans, but there is concern over a highly contagious variant that came from India and settled in the EU. European medical and travel experts are also concerned about too much too soon and remind wanderlusts that all of their countries require full vaccination. And the U.S. still requires everyone entering from international destinations to show a current negative test result.
Be Cautious on the Roads & Flexible This Summer 
For U.S. road trippers, the lockdowns of 2020 proved deadlier than regular times as distracted driving led to a surge in fatal car crashes, and Texas tops the list. Now that the roads are getting full again, it will only worsen unless drivers use safety precautions. And some of those precautions look very different during a pandemic.
While it's always important to drive well-rested and focused on the road, wear seatbelts and resist speeding, your destinations will need more scrutiny than usual. Pick places that are best for your family, taking into consideration the vaccination status of each person. If you are all fully vaccinated, you have more freedom. If you aren't, perhaps you should stick to outdoor attractions and visit during a slow part of the day. If you have COVID-19 or have spent time around someone who does, do not travel until you are in the clear.
Related: Ways to Prevent Distracted Driving in Texas
Almost every group of travelers has at least one type-A individual that plans everything down to the smallest detail on a strict itinerary. That probably won't work this year. You may have to find alternative lodging or adjust your route if the areas you are visiting have less stringent requirements or are experiencing a surge in cases. Many places still have testing requirements and stay-at-home orders. Being flexible is paramount. Stay informed about different states' requirements and always bring extra masks and plenty of hand sanitizer. Avoid places vulnerable to spreading germs, like buffets and crowded events. Changing your plans can cause a lot of stress, but don't let that divert you from safe driving. Nothing ruins a family road trip like a car accident.
If you or someone you love has been the victim of a careless driver, you may be left to deal with medical bills, hospitals and insurance issues. The team at the Cochran Firm Texas can guide you through all the complexities to make sure you get the compensation you deserve while focusing on your recovery. For more information or a free consultation, contact us online, via our live chat or by calling 1-800-The-Firm (800-843-3476). We're available to help you 24 hours a day.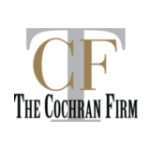 At Cochran Texas, we understand that needing legal help can be scary.  It doesn't have to be. We are a trusted leader in the legal profession and in our community. We know you are more than a case number. We get to know you as a person.  This allows us to offer a balanced and thoughtful approach to giving you the best possible legal representation. Our mission is to protect the legal rights of ALL people in our community. No matter your race, gender, background or income level you have a right to skilled legal help. Call us at 800-843-3476.