There's no question that the coronavirus pandemic has affected every facet of our lives, from the way we work, travel, visit the doctor, pick something up at the grocery store and so much more. But something you may not think about until it's too late is what happens during the pandemic if you find yourself the victim of a car accident. 
So much of what we've seen during the pandemic from those who can help, whether they're big corporations or more fortunate neighbors, has been encouraging and helped us feel like we aren't in this alone. However, this does not seem to be true of insurance companies.
While an insurance company may advertise to always be there for you in a stressful time like a car accident, in reality, their job is to satisfy your claim by paying out the least amount possible. In the wake of COVID-19, they only seem more determined to do that.
COVID-19 Delays Leave Accident Victims Stranded
A Houston man was walking his dog one early morning last month when a newspaper driver ran over them both. While John Jansen had what his insurance company calls "ultra-level protection," including $500,000 in uninsured motorist protection, his payout came to only $15,000. Because the company at fault didn't have much coverage, that amount wasn't nearly enough to cover medical bills from surgery to correct a broken back and serious injuries to Jansen's neck, hand and knee.
Because of court closures due to COVID-19, personal injury cases – including those like the one Jansen brought against his insurance company – are backlogged with no end in sight, and insurance carriers have virtually no obligation to their customers in the meantime. 
Insurance claims don't often go into court proceedings, but carriers are suffering too, and many are trying harder to pay out as little as possible to soften their bottom line. 
At the same time, accident victims who are suffering financially due to the pandemic may be more desperate to settle for a lower amount than they normally would simply because they need fast access to cash. Insurers know this and, like Jansen's carrier, have been trying to exploit it, regardless of the financial and physical toll it will take on their clients.
The Importance of Seeking Medical Attention and Filing a Claim
Car accident victims should always seek medical attention right away before taking any other steps. Delaying medical attention could mean losing thousands of dollars in personal injury compensation. But what happens if you're in a car accident and also at high risk of contracting coronavirus? Or, what if you can't get the best treatment available because many hospitals and clinics are operating under reduced circumstances? Even though these are factors beyond your control, if you wait too long to seek treatment, it could reduce the value of your claim or eliminate it entirely. Courts aren't likely to rule in your favor if you aren't proactive about your injuries. 
Time is also a factor in determining if you should file a lawsuit following an accident. Due to COVID-19, more time is allowed for you to make that determination. Car accident victims will have longer than usual to file a claim during COVID-19, as the governor of Texas has issued a special exception to the statute of limitations (the time a victim has to file a claim), normally two years. All courts in Texas may extend the statute of limitations in any civil case for a stated period ending no later than 30 days after the Governor's state of disaster has been lifted. However, remember, the courts are already backlogged, so the longer you wait to file, the longer it will take for your legal issue to be resolved. 
Less Traffic Doesn't Necessarily Mean Fewer Accidents
It may be easy for drivers to get complacent during this time; after all, isn't everyone working from home? There's no question that during the pandemic, traffic has been a lot lighter. You may think this would statistically mean fewer accidents but think about the other side of the coin: Drivers who aren't dealing with traffic jams may be more careless. More children are playing in front of their houses now that they're home from school, and more packages are being delivered on a daily basis as the public tries to minimize going out to shop. For all these reasons, fewer drivers on the road don't necessarily mean fewer accidents. 
Another thing to consider, could the financial hardships of Covid-19 also mean there are fewer insured drivers on the road? Possibly. And, uninsured motorist protection isn't legally required in many states, including Texas. This could also cause people to get into a situation just like John Jansen, whose physical and financial suffering is ongoing with no recourse. 
The team at The Cochran Firm Texas believes that accident victims should be given the best care possible, pandemic or no pandemic. If you have questions about your rights or would like to consult with an attorney about a recent accident, please contact us at 1-800-THE-FIRM (1-800-843-3476) or via our online chat.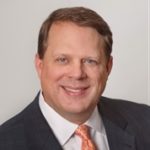 A trial lawyer for over 20 years, Bryan Pope is dedicated to fighting for justice while defending the rights of his clients. Bryan's influence often goes further—helping clients to navigate life-altering events and overwhelming grief. In addition to other areas of practice, Bryan specializes in helping sufferers of CRPS/RSD—a debilitating condition in which his in-depth knowledge enables him to lecture to other lawyers around the nation while also serving as a current chair for a CRPS/RSD organization.