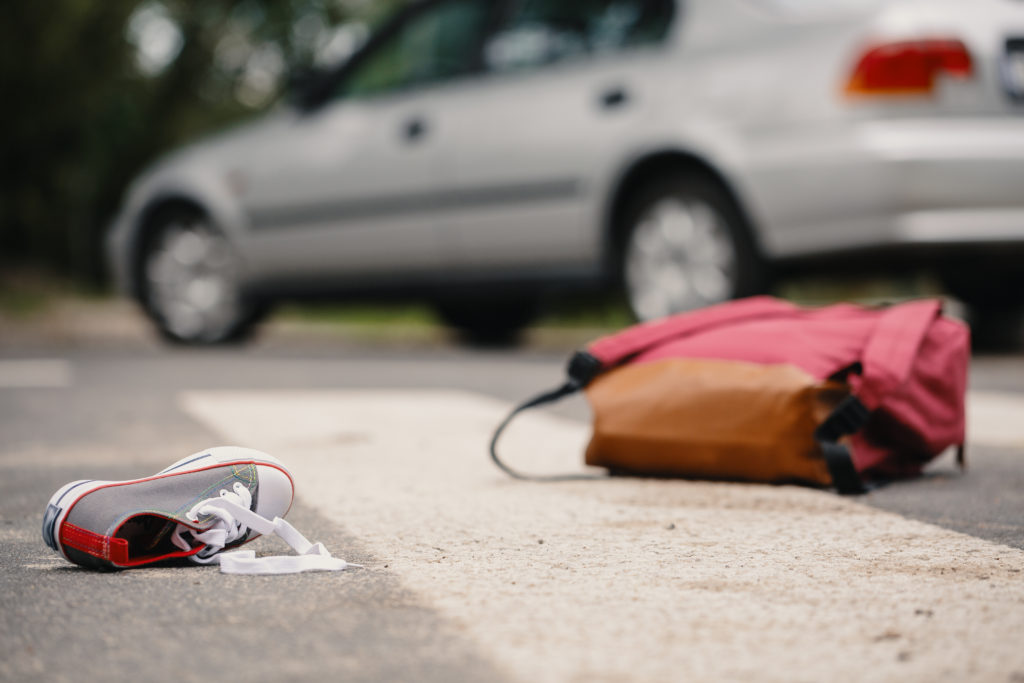 Distracted driving is a widespread issue across the United States, including Texas. In 2018, almost one in five car accidents in Texas were due to distracted driving, a total of nearly 100,000. Of those accidents, more than 2,300 involved serious injuries, and close to 400 were fatal.
Unfortunately, drivers aren't the only people who can be injured while driving. According to the Texas Department of Transportation, 731 pedestrians died from car accidents in 2020. In addition, one in five traffic fatalities in Texas are pedestrians and bicyclists. Without the protection of a vehicle, pedestrians can suffer significantly more serious injuries and are more likely to be killed than the drivers who hit them. After all, they don't have the protection of airbags, seatbelts, and an enclosed vehicle.
A few specific scenarios typically cause pedestrian deaths from Texas car crashes. Pedestrians who don't follow road laws and drivers who are distracted, driving too fast, or fail to give the right of way are common causes of pedestrian deaths.
Texas has one of the highest fatality rates for pedestrians, and distracted driving is an all-too-common cause of these pedestrian-related car crashes. Understanding the dangers of distracted driving and your rights as a pedestrian when you've been injured or a loved one is killed is important.
Texas Distracted Driving Laws
While alarming but true, distracted drivers have caused car accidents because they were reading books and the news, putting on makeup, styling hair, and even playing games on their cell phones. The emergence of voice-to-text technology hasn't helped. Many drivers believe it's a safer way to text when in reality, use of the feature is considered a high-risk distraction on the road.
Distracted driving laws in Texas were introduced to combat the dangers associated with handheld devices when operating a vehicle. Drivers are not allowed to use their cell phones, whether to text or receive messages, read, or access the internet – unless they're at a stoplight – and some cities have banned the use of cell phones while driving completely.
Texas law prohibits drivers under 18 years old from using any handheld devices, and those with only a learner's permit cannot use cell phones in the first six months of driving. Handheld device use is also prohibited in school zones, and school bus drivers cannot use cell phones when driving with children on the bus.
The Driving Distraction Fact Sheet developed by the Texas Department of Transportation says that cell phones are the most likely distraction to cause an accident. But, others such as reaching for an object or person, like a pet or child, changing the radio station, eating, and fatigue are also considered distracted driving.
Related: Ways to Prevent Distracted Driving in Texas
Beyond distracted driving laws, drivers must yield the right-of-way to pedestrians and stop at crosswalks when someone is crossing. But there are clear steps to ensure pedestrian safety in Texas, too. Pedestrians must use intersections and crosswalks to cross a street, use sidewalks, and obey traffic signals. If a sidewalk is unavailable, walking against traffic is the safest option.
Pedestrian Safety Tips
In 2017, a pedestrian death due to a car accident occurred around every 88 minutes in the United States. That same year, the Centers for Disease Control and Prevention estimated 137,000 pedestrians were injured in traffic accidents. These statistics demonstrate the real and often terrible result of pedestrian-related accidents, many of which were caused by distracted drivers.
There are several pedestrian safety tips that can protect you from distracted drivers. The Texas Department of Transportation suggests the following:
Cross only at intersections and crosswalks.

Make sure drivers see you; make eye contact before crossing.

Obey traffic and crosswalk signals.

Use sidewalks. Face oncoming traffic if no sidewalk is available.

Avoid using phones while walking. Distracted pedestrians increase risk.

Wear clothing and bring items that help drivers see you – bright colors during the day and reflective gear and flashlights at night.
Legal Options for Pedestrians Injured by a Vehicle 
The dangers of distracted driving are extensive, and pedestrians should know their legal rights and options when struck by a car. The most common option is to make a claim against the driver. Still, in some situations, a claim against the municipality where it happened could occur if traffic signals or roads created unsafe conditions.
Whether distracted driving was the cause, pedestrians should call the police if hit by a car, ask witnesses to stay, get the names of those involved, note the location, and take pictures of injuries. Most importantly, seek medical treatment, even if you aren't in pain. Far too often, injuries are hidden right after an accident due to shock. They could be internal and invisible or take time to set in. For your health and safety, as well as insurance purposes, having a medical assessment is extremely important.
Accidents happen in seconds, yet distracted driving is completely avoidable. We believe in preventing distracted driving. We represented a 70-year-old veteran who was killed crossing an intersection by a distracted driver. This accident was avoidable! Unfortunately, we see these types of cases way too often. If you or a loved one has been injured or killed due to a distracted driver in Texas, contact us for help. The Cochran Firm Texas has helped pedestrian victims and their families recover damages for pain and suffering due to distracted driving accidents. Reach out to us online, via live chat, or call 1-800-THE-FIRM (800-843-3476) for more information or to discuss your legal options.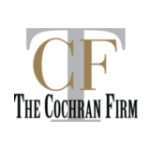 At Cochran Texas, we understand that needing legal help can be scary.  It doesn't have to be. We are a trusted leader in the legal profession and in our community. We know you are more than a case number. We get to know you as a person.  This allows us to offer a balanced and thoughtful approach to giving you the best possible legal representation. Our mission is to protect the legal rights of ALL people in our community. No matter your race, gender, background or income level you have a right to skilled legal help. Call us at 800-843-3476.