A large portion of the State of Texas was under a Winter Storm Warning for possible ice and snow in late January 2023, and people began to contemplate another round of winter weather and hazardous driving. When you think of extreme winter weather, Texas probably isn't the first place that comes to mind. But Texans know that we get our fair share of dangerous winter storms, and our roads and vehicles are often not equipped for hazardous conditions. Additionally, Texans aren't always familiar with the best practices for driving during the winter. This combination can be deadly. In 2021, a Fort Worth ice storm led to a 133-car pileup on I-35W that caused multiple fatalities and dozens of injuries. A National Transportation Safety Board report found that the company responsible for maintaining that section of the interstate relied on spot checks rather than technology. 
During winter 2021, there were almost 125,000 crashes statewide, many of which caused serious injury or death. You should immediately hire a Texas car crash attorney if you're injured in a car accident. A lawyer will help you get the compensation you need and allow you to focus entirely on your recovery rather than fighting with insurance companies.
Not all car accidents are avoidable. If a reckless driver disobeys traffic laws and hits you, there's often not much you could've done to prevent it. But being a focused, prepared driver can help you stay safer on the road and reduce the chances of catastrophe.
Driving In Texas Extreme Weather Conditions
Snow
Texas is one of the least snowy states in the country. Our infrastructure isn't always prepared for extreme weather, so when it snows, roads are dangerous. Additionally, Texas drivers are less experienced in snow driving because it happens infrequently. When driving in snow, the most important thing to do is slow down. Be careful when accelerating and braking, and don't follow other cars too closely.
Most importantly, only get behind the wheel if you don't have any other choice. Staying home during snowy weather is the easiest way to stay safe. Even if you are careful on the road, other drivers may not take the same precautions.
Ice
Icy roads are often caused by freezing rain and are statistically more dangerous than snowy highways. Sometimes, a driver won't realize the road ahead is covered in ice until they hit it. Black ice is nearly invisible and can be impossible to see when visibility conditions are already low. When your vehicle hits the ice on the road, you must act quickly and calmly. Don't hit the brakes, and try to keep the steering wheel straight. If you brake or try to steer the car, your chances of skidding are much higher. Like snowy conditions, avoid driving if you have the option to do so. 
Rain
Rain is more common than snow and ice in Texas and presents different hazards. One study found that fatal accidents are 34% more likely to happen when it rains. Wet roads cause your tires to lose traction and increase the risk of hydroplaning, which occurs when you lose the ability to steer as your car slides through water on the road. One way to stay safe on wet roads is to drive slower than usual and allow ample room for braking. Properly maintaining your tires and replacing them once the tread becomes worn can also reduce the risk of an accident caused by rain.
Fog
Driving in heavy fog is a disorienting experience. It can be challenging to see what's in front of you because of low visibility, which makes it harder to spot hazards on the road. Fog can also make it difficult to see traffic signals and pedestrians. Don't ever turn on your high beams when driving in foggy weather because they make it harder to see. If you're going through dense fog and cannot see, you should turn on your hazard lights and move out of the roadway to wait for it to pass. Pedestrians should wear bright colors and be careful crossing streets.
Hiring A Texas Car Accident Attorney
No matter how many precautions you take, sometimes they aren't enough. Other drivers may behave recklessly and speed or tailgate during poor weather conditions. Sometimes, a driver may not intentionally behave recklessly but still cause an accident in extreme weather. Because many factors are at play in a severe weather crash, it's best to hire a Texas car accident attorney. Your lawyer will help determine liability and who was responsible for the collision.
A lawyer will also handle negotiations with insurance companies and help you determine how much compensation you're entitled to. They can gather evidence like witness statements, medical records, photos, and videos to help support your case. If negotiations fail, an attorney will represent you in court. The Cochran Firm Texas represents Texas accident victims who need help navigating the aftermath of a crash. Call us at 1-800-THE-FIRM (800-843-3476), or contact us online or via live chat 24/7 to get started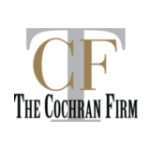 At Cochran Texas, we understand that needing legal help can be scary.  It doesn't have to be. We are a trusted leader in the legal profession and in our community. We know you are more than a case number. We get to know you as a person.  This allows us to offer a balanced and thoughtful approach to giving you the best possible legal representation. Our mission is to protect the legal rights of ALL people in our community. No matter your race, gender, background or income level you have a right to skilled legal help. Call us at 800-843-3476.