At first glance, it seems as if one of the few silver linings of the COVID-19 pandemic was less traffic on the roads. People working from home and less rush hour traffic made the commute for those still going to work a lot easier and faster. We've been in this "new normal" for over a year now, and traffic is just starting to creep back up to normal levels.
However, the lack of traffic on the highways has led to a significant increase in fatal accidents. Why? Safety experts say speed is to blame. With fewer cars on the road and less sitting in traffic jams, drivers have not resisted the temptation to speed. 
Research has shown that even small speed increases make accidents much more likely to result in death. A joint study by the Insurance Institute for Highway Safety (IIHS) and the AAA Foundation for Traffic Safety found that a crash occurring at 40 miles per hour often means the people involved walk away. Still, the same accident at just 10 miles more per hour can kill them. 
The representative vehicle used in the study was a 2010 Honda CR-V EX, both because it earned the highest IIHS crash test rating and because most cars on the road are about that old on average. In the 50 mph test, the dummy's head smashed straight through the airbag and into the steering wheel, which would likely cause severe injury or death.
Nationally, traffic fatalities spiked 18% in the first half of 2020, even though overall miles traveled dropped 17%, by almost 265 billion miles. This means that less traffic in a pandemic doesn't translate into fewer accidents, as it has in previous economically tough years. A study on how the pandemic has affected collisions on the country's busiest roads found a 31% increase in the fatality rate in the same time period, and most of those deaths were found to be a direct result of speed.
In 2017, Texas led the nation in traffic fatalities, and it has remained at the top of the list ever since. Ninety-four people in Austin died in car accidents in 2020, the highest in the city in five years, despite most residents staying home – deaths rose by 7% while mileage dropped by 80%. The numbers make clear this disturbing trend. Furthermore, serious injuries were down, which means that higher speeds made more accidents fatal that otherwise may not have been. It isn't just car-to-car accidents either; there are fewer obstacles between cars and pedestrians and bicyclists, making them more vulnerable. Austin has a lofty goal of zero deaths and injuries from traffic accidents by 2025, but increasing speed will surely stand in the way.
Other parts of Texas are faring no better. From March to December last year, 480 people died on the roads in Dallas, Collin, Denton and Tarrant counties – 72 more than the same period of time in 2019. 
Federal studies by the National Highway Traffic Safety Administration (NHTSA) also show that more drivers are hitting the road with drugs or alcohol in their system and/or without a seatbelt. In April 2020, the rate of drivers being ejected from their seats was double the pre-pandemic rate, and 15% more of them were impaired. The NHTSA also found a 22% increase in overall speed.
Several local leaders have urged lowering posted speed limits, including in Texas. It turns out that even when safety officials raise the speed limits to match the overall flow of traffic, people keep pushing them. Forty-one states currently allow 70 mph or more speeds, even though a 2019 IIHS study found that those speeds have cost nearly 40,000 lives over the last quarter-century. 
The NHTSA's information on speeding points out several consequences to speeding that most people may not think of, including:
Increased stopping distance before an imminent collision

Greater potential for losing control of the vehicle

Economic implications of speed-related crashes

Decreased efficacy of safety gear (such as airbags)

Increased fuel cost
The NHTSA documentation offers tips on avoiding high-speed or aggressive drivers, including moving into the right lane if someone behind you in the left wants to pass, giving speeders plenty of room, and calling the police if you feel harassed or in danger.
Related: Less Traffic Doesn't Always Mean Less Accidents
And as always, the Cochran Firm Texas remains an excellent option for you or your loved ones if you find yourself in need of legal representation due to a car accident. Our years of experience advocating for traffic accident victims combined with our aggressive representation style means we won't stop the fight until you get the treatment you deserve. If you have questions or would like to schedule a free consultation, feel free to contact us here or via our online chat, or call 1-800-THE-FIRM (1-800-843-3476).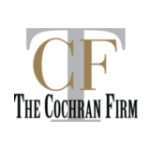 At Cochran Texas, we understand that needing legal help can be scary.  It doesn't have to be. We are a trusted leader in the legal profession and in our community. We know you are more than a case number. We get to know you as a person.  This allows us to offer a balanced and thoughtful approach to giving you the best possible legal representation. Our mission is to protect the legal rights of ALL people in our community. No matter your race, gender, background or income level you have a right to skilled legal help. Call us at 800-843-3476.