Although it requires no license or learner's manual, being a pedestrian is serious business.
In 2021 more than 60,000 individuals were injured in pedestrian accidents nationwide, and 7,388 pedestrians were killed, according to the National Highway Traffic Safety Administration's last report.
When a pedestrian-vehicle crash happens, pedestrians can suffer catastrophic injuries that may affect all aspects of a person's life. The injuries can include everything from deep cuts and lacerations to broken bones, traumatic brain injuries, and organ damage.
Pedestrian accident injuries can be so severe that a victim may be unable to work for months, lose their ability to earn a salary, or even worse, become disabled or be forced to manage long-term medical care. The aftermath of a pedestrian accident can affect a person's overall physical and mental health and financial well-being. It's important to recognize how to stay safe as a pedestrian and why contacting a Texas pedestrian accident lawyer can help when injured. It's also essential for drivers to understand their role in keeping pedestrians safe.
Texas Pedestrian Accidents
Whether walking from the car to the office, taking a dog for a walk or enjoying a stroll after dinner with the family, we are pedestrians every day, at least for a moment. With that, we must understand how – and where – to be safe when walking near moving vehicles.
According to the Texas Department of Transportation, pedestrian deaths account for one in five traffic fatalities. Recently, to help halt the problem of pedestrian-vehicle accidents, the TxDOT launched its "Be Safe. Drive Smart." pedestrian and bicyclist safety initiative. The program is part of the state's broader social media effort, #EndTheStreakTX, designed to encourage drivers to make safer choices while recognizing a harsh reality that the last time Texas did not have a day with a traffic fatality was more than 22 years ago – November 7, 2000. The #EndTheStreakTX program is a continual effort to push transportation safety messages to Texas drivers of all ages.
Unfortunately, when it comes to pedestrian crashes, there is a great need for improvement. From 2017 to 2021, crashes in which drivers hit and killed people walking increased 34 percent. In 2021 alone, there were 5,370 crashes involving pedestrians, with 843 resulting in a fatality – a 15 percent increase in deaths over the previous year. 
What Is the Reason for the High Number of Texas Pedestrian Crashes?
Statistics show that more pedestrians are injured in Texas urban centers like areas in and around Austin, Dallas, Galveston and San Antonio.
However, it is not just in bustling municipalities that pedestrian crashes occur at dangerous levels. According to the Centers for Disease Control (CDC), they are happening on roads away from the big cities, where higher, more reckless speeds can occur. Pedestrians are in great danger near open roads, away from intersections. In these areas, drivers have worked up to a fast rate and can not stop quickly when coming up against a pedestrian.
However, other causes other than speed also lead to Texas pedestrian accidents. To protect pedestrians, drivers must follow Texas laws, not drive distracted, and pay attention to traffic signals and signs. Along with these actions, drivers must always stop and yield to pedestrians, bicyclists, and other vulnerable road users – especially when turning. Yield the right of way to pedestrians and pass cyclists and pedestrians at a safe distance. 
And pedestrians should do their part too. 
The "Be Safe. Drive Smart'' program advises walkers to:
Cross the street only at intersections and crosswalks.

Obey all traffic and crosswalk signals.

Use sidewalks. If there's no sidewalk, walk on the left side of the road, facing oncoming traffic.
Recovering from a pedestrian accident and the trauma can be overwhelming, so a person needs to recognize their legal options for holding those responsible for the injuries accountable. If someone else's negligence caused your Texas pedestrian accident, legal action might be the only way you can recover properly. Remember, you deserve compensation for the damages you've suffered due to someone else's negligence. 
If you or a loved one has been injured or killed in a Texas pedestrian accident, contact The Cochran Firm Texas. We are here to fight for the rights of pedestrian victims and their families. For more information or to discuss legal options, fill out our online contact form, use our live chat now, or call 1-800-THE-FIRM (800-843-3476).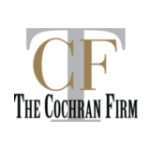 At Cochran Texas, we understand that needing legal help can be scary.  It doesn't have to be. We are a trusted leader in the legal profession and in our community. We know you are more than a case number. We get to know you as a person.  This allows us to offer a balanced and thoughtful approach to giving you the best possible legal representation. Our mission is to protect the legal rights of ALL people in our community. No matter your race, gender, background or income level you have a right to skilled legal help. Call us at 800-843-3476.