According to the Bureau of Labor Statistics (BLS), nearly 3 million nonfatal workplace injuries and illnesses were reported in the U.S. in 2016, and one-third of those were serious and required time away from work.
Here are some tips on how to avoid a few common workplace injuries:
Slips and Falls
Slips and falls account for one-third of all personal injuries in the workplace, and are the top reason employees file workers' compensation claims. These injuries, which often include broken bones, cuts, sprains, pulled muscles, and neck and back injuries, can be avoided by ensuring that the workplace is kept clean, the walking surfaces are in good repair, and employees wear the proper footwear.
Moving Machinery
When body parts get caught in machines without protective guards, the results can be devastating. Most injuries involving moving machinery happen in three places:
The point of operation, where work is being performed on the material.
The power transmission apparatus, while energy is being transmitted to the part of the machine that is operating.
Parts of the machine that move while the machine is running.
The best way to prevent mechanical hazards is to safeguard any machine part, function, or process that could cause injury.
Vehicle-Related Accidents
Equipment, vehicles, and large trucks have great potential for injuries, and vehicle-related accidents are the most common cause of fatal injuries in the agricultural industry. Vehicle-related accidents either occur:
On the road – Workers injured or killed while repairing roads or working in traffic zones
In the workplace – Vehicle operators injured or cause injury to pedestrians).
Prevention measures such as safe workplace design, directions, speed limit, and priority signs can help reduce vehicle-related accidents.
Fire and Explosions
Faulty gas lines, flawed pipefitting, improperly stored flammable materials, and open flames can cause sudden explosions and workplace fires, which account for three percent of all workplace injuries and the highest casualty rate of all workplace accidents. Four types of injuries typically result from fires and explosions:
Primary blast injuries affecting ears, lungs, and the GI tract.
Secondary blast injuries occurring when flying objects strike workers.
Tertiary blast injuries that can lift a person off the ground and hurl them into surrounding objects.
Quaternary Blast Injuries including crush injuries, burns, and the inhalation of toxic fumes.
The Occupational Health and Safety Administration (OSHA) recommends following the agency's hazard communication standards to help avoid injuries related to fires and explosions.
The best way to avoid injuries in the workplace is to take a holistic approach to workplace safety by ensuring that all employees have the proper protective equipment and adequate training to do their jobs.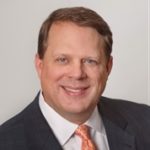 A trial lawyer for over 20 years, Bryan Pope is dedicated to fighting for justice while defending the rights of his clients. Bryan's influence often goes further—helping clients to navigate life-altering events and overwhelming grief. In addition to other areas of practice, Bryan specializes in helping sufferers of CRPS/RSD—a debilitating condition in which his in-depth knowledge enables him to lecture to other lawyers around the nation while also serving as a current chair for a CRPS/RSD organization.