Microsoft recently introduced a new workplace safety demo that uses technology and artificial intelligence (AI) to enhance workplace safety.
The safety solution uses existing closed-circuit television (CCTV) cameras, along with AI, to create a tool that can be used in high-risk work environments including factories, hospitals, manufacturing plants, and construction sites. The system can be used in a variety of situations, such as to recognize misplaced tools, to detect when an authorized person enters a specific area, or to alert users of hazardous or dangerous situations. If the system detects a hazard, it will alert a supervisor about the problem through his smartphone.
The system is able to automatically detect threats such as fire, chemical spills, or when workers are not wearing appropriate safety gear, and to provide real-time alerts. The cloud-based system is paperless, meaning it could be a good solution for companies wanting to lower their technology costs and yet still promote workplace safety in remote locations where it might be difficult to have IT supervisors on site.
The Occupational Safety and Health Administration (OSHA) could conceivably mandate the use of such a system through the agency's general duty clause, which requires that employees provide a workplace that is free of known safety hazards that can be mitigated.
According to a Bloomberg BNA report, the system could play an important role in future occupational safety efforts, potentially one day becoming mandatory for many high-risk work environments. Yet some attorneys and legal experts are quick to point out potential issues when it comes to tracking or even investigating employees. For now, the future of technology looks promising, but only time will tell if it will be adopted by industry.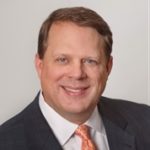 A trial lawyer for over 20 years, Bryan Pope is dedicated to fighting for justice while defending the rights of his clients. Bryan's influence often goes further—helping clients to navigate life-altering events and overwhelming grief. In addition to other areas of practice, Bryan specializes in helping sufferers of CRPS/RSD—a debilitating condition in which his in-depth knowledge enables him to lecture to other lawyers around the nation while also serving as a current chair for a CRPS/RSD organization.