Since the COVID-19 vaccine was approved by the FDA and distributed, the news has been dominated by how quickly it was developed and approved. There has also been quite a bit of coverage about how safe such a new, untested vaccine is and whether we should trust it. We've touched on the possibility of developing long-term injuries from the vaccine and whether your employer has the legal right to mandate that you receive one. 
What appears to be missing is a discussion about how many segments of the American population are experiencing discrimination when it comes to the selection process and general access to the COVID-19 vaccine.
Texas has led the way in vaccinations nationwide, becoming the first in the nation to administer 1 million doses. The CDC reported that more than three out of every 100 Texas residents had received it. So far, all of those people have been over 65, have chronic health problems or are frontline health workers.
Statistics have already shown that the coronavirus has hit racial minorities disproportionately so. More have been infected, hospitalized and killed by the virus than non-minorities. 
The mortality rate relative to population size is higher in Black, Latino, Asian and Pacific Islanders than in non-Hispanic whites. This is likely due to many factors that more minorities face, including: 
Live paycheck to paycheck

Have low-paying service jobs that are less likely to have a remote work option

Live in multi-generational families and so cannot socially distance 

Deal with evictions and unemployment 

Have less access to quality healthcare and less ways to get to clinics due to reduced public transit service
Despite being the most successful state in overall vaccinations, Texas has still seen its communities of color suffer the most from the virus. More than 50% of deaths in the state have been Hispanics, and almost 10% have been Black people. Vaccination sites are mostly hospitals, clinics, and pharmacies located closer to affluent communities than poor urban areas. 
Something similar is happening in Florida, where Gov. Ron DeSantis gave Publix supermarkets exclusive rights to distribute the vaccine in Palm Beach County, resulting in backlash from local leaders concerned about discrimination. Most county residents in rural and Black communities there live more than 30 minutes away from the nearest Publix, a challenge when they lack personal vehicles. County representatives of those communities pointed out that Publix recently donated $100,000 to DeSantis' political committee.
Fighting Vaccine Discrimination
Two key organizations have taken up the fight against vaccine discrimination. The National Academies of Sciences, Engineering and Medicine (NASEM) and the World Health Organization (WHO) are recommending that lawmakers allocate available vaccines in a way that helps reduce these disparities. NASEM has developed a 4-phase framework to help specific "priority populations." The CDC is advising that state-level planners go along with this framework.
What is in question is whether it is constitutional to consider race when divvying up healthcare resources that aren't readily available to everyone. There is no legal precedent for such a thing, and some argue that prioritizing any one group could be considered "reverse discrimination." For example, it would be difficult to justify allowing healthcare workers to skip white people waiting in a line for people of color. 
Some ideas from NASEM include setting aside 10% of all vaccines for the "worst-off" populations in each state and making an extra effort to deliver them directly to those areas, but determining the guidelines for this is a slippery slope. Discussions about how to go about this problem judiciously are ongoing and are sure to remain a hot topic in the COVID space. 
Related: Vaccines 101: History, Safety & Your Rights
Related: Can Employers Require Workers to get COVID-19 Vaccine?
You don't want to be without experienced representation in such uncharted legal territory. If you believe your access to the COVID vaccine is being restricted because of your racial or economic status, the Cochran Firm Texas can help. Please call us anytime for a free consultation at 1-800-THE-FIRM (800-843-3476). You can also chat with us online or use our contact form. Don't fight discrimination alone!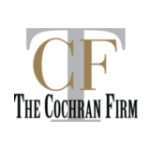 At Cochran Texas, we understand that needing legal help can be scary.  It doesn't have to be. We are a trusted leader in the legal profession and in our community. We know you are more than a case number. We get to know you as a person.  This allows us to offer a balanced and thoughtful approach to giving you the best possible legal representation. Our mission is to protect the legal rights of ALL people in our community. No matter your race, gender, background or income level you have a right to skilled legal help. Call us at 800-843-3476.