When you're injured unexpectedly, you're faced with sudden turmoil. Doctor and hospital visits can lead to hefty medical bills, and time away from work can create financial stress. Additionally, the mental toll of an injury can be tremendous. Accident victims are often diagnosed with post-traumatic stress disorder and have trouble adjusting to everyday life. These are just a few reasons someone might file a personal injury lawsuit after being injured due to someone else's negligence. Car crashes, slip and falls, workplace accidents, and dog bites are all common types of personal injury that often lead to lawsuits. 
You don't ever think it'll happen to you, but millions of people experience unintentional injuries yearly. Knowing the best way to prepare for a personal injury lawsuit is essential. Making the wrong decision could jeopardize your case and lessen your chances of getting a fair settlement, and it's critical to know what decisions to avoid after you're injured. 
Talk To A Lawyer
One of the first things you should do after an injury is to contact a personal injury attorney. People sometimes wonder whether they need legal representation, but personal injury attorneys know how to negotiate to get adequate compensation. Reaching out to a lawyer costs you nothing and can make the aftermath of an accident less stressful. The Cochran Firm Texas offers free consultations to discuss your legal options and whether you have a case. 
Be Cautious About What You Say
After an injury, you'll probably be overwhelmed by adrenaline and processing what happened. Be careful when talking to anyone on the scene or law enforcement officers after an accident. For example, telling a cop that you were the at-fault party after a car wreck could influence their police report and affect you if you decide to file a personal injury lawsuit. Another common scenario is saying you feel fine and don't think you're injured after an accident. The negligent party could use this against you in court down the road. Instead, stick to the basics when asked questions, and don't speculate. 
Go To The Doctor
One common misconception is that an injury is apparent immediately after an accident. In reality, it can take days or even weeks to realize the severity of an injury. It's critically important that you seek medical attention even if you feel fine. A doctor will order tests that may reveal impairments you didn't know about. Getting treatment promptly after an accident is helpful when filing a personal injury lawsuit. Otherwise, insurance companies might argue that your injuries aren't from the accident.  
Avoid Social Media
Social media websites allow us to keep in touch with our loved ones, so writing posts about your injuries and recovery may feel natural. However, a defense attorney can use this well-intentioned sharing against you in a personal injury lawsuit. Let's say you draft a post describing the incident but get some details incorrect. Insurance company attorneys may say that you've changed your story and are untrustworthy. It's common only to share the best parts of life online, but vacation pictures and smiling selfies can give the impression that your injury hasn't profoundly impacted you.
Collect Evidence
When filing a personal injury lawsuit, you'll need concrete evidence of your injuries and documentation showing how they impacted your life. While you can get copies of most of these records after the fact, keeping track of documents as you get them is much easier. Some documentation can't be recreated, like police reports. It's essential to call the police after an accident to ensure that you have a third-party account of what happened. Other examples of evidence that can be useful in a personal injury lawsuit include the following:
Photos and videos of the accident scene

Witness statements

Police reports

Doctor's office and hospital bills

Medical records

Photos of external injuries

Insurance forms
Know When To Settle
While some personal injury lawsuits end up in court, the majority settle without going to trial. If you go to trial, a jury or judge will decide how much money you should get. In some cases, this amount will be higher than what was offered in the settlement phase. An attorney will help you figure out a fair settlement amount, taking into account the suffering you've already experienced and how the injuries will affect your life in the future. If there are complexities or doubts around who was responsible for the accident, a settlement offer could help you avoid a jury awarding you nothing. Regardless, your lawyer will help you determine whether the settlement offer you receive is satisfactory. 
Keep In Touch With Your Attorney
Personal injury attorneys advocate for you and your best interest. Don't be afraid to ask your lawyer questions about the settlement process or whether they think your case may need to go to trial. Additionally, it's important to keep them in the loop if you have any new developments. If you suffer any further injuries because of complications from the accident, you should inform your lawyer immediately. Remember that they are on your side and want to see you get your desired result.
If you've been injured in Texas or Oklahoma, call The Cochran Firm Texas. Our team has decades of experience with personal injury cases and knows how to handle insurance companies and corporations that could pressure you to accept lowball settlement offers. Contact us today to schedule a free, no-obligation consultation. Or call us at 1-800-THE-FIRM (1-800-843-3476)  for more information.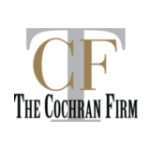 At Cochran Texas, we understand that needing legal help can be scary.  It doesn't have to be. We are a trusted leader in the legal profession and in our community. We know you are more than a case number. We get to know you as a person.  This allows us to offer a balanced and thoughtful approach to giving you the best possible legal representation. Our mission is to protect the legal rights of ALL people in our community. No matter your race, gender, background or income level you have a right to skilled legal help. Call us at 800-843-3476.