Amazon is well-known as a company that sells almost any product consumers need online and with quick delivery times. Coupled with the introduction of Amazon Prime several years ago, which offers one- and two-day guaranteed deliveries for a monthly fee, many people rely on its trusted, speedy turnaround. But what most don't consider is how the products they order online are delivered so quickly and are unaware that Amazon employees and third-party drivers face many dangers in providing this service.
Amazon launched its delivery service partners (DSP) program in 2018. Today, more than 2,500 DSPs employ over 250,000 drivers to deliver Amazon products. While many jobs have been created through DSPs, a recent study of Amazon by the Strategic Organizing Center (SOC) revealed higher injury rates among its contracted delivery drivers. They're injured at about 2.5 times that of drivers employed by competitors.
Before the pandemic, there had been consistent growth in the online shopping industry, but there was a drastic jump in 2020 and 2021. It put more and more delivery drivers on the road than ever before. As a result, the safety risks while driving and when physically delivering packages can – and has – led to an increase in serious delivery driver injuries.
Protecting drivers by addressing safety hazards and fostering safe work environments should be a priority amidst growing injury rates. Delivery drivers injured in an accident should contact an employment lawyer to assess their case. They can help them get deserved compensation for injuries while also holding employers accountable for worker safety.
Amazon Delivery Driver Injury Statistics
The study by the Strategic Organizing Center (SOC) examined injury reports from about 10% of Amazon's DSPs, and it identified an unsettling statistic: almost 20% of Amazon delivery drivers employed through third-party companies were injured on the job in 2021. That's close to a 40% increase over the previous year. It's important to note that Amazon went on a hiring spree to meet consumer demands during the pandemic.
The study also revealed that 1 in 7 delivery drivers' injuries were serious. For the SOC study, "serious injuries" included drivers who could not perform their regular duties or were forced to miss work.
Unfortunately, Amazon's DSP delivery drivers are not the only employees facing a greater risk of injury. The SOC report stated that Amazon's warehouse workers are twice as likely to suffer an injury as those who work for rival companies; there are 6.8 serious injuries per 100 employees at Amazon warehouses, compared to 3.3 per 100 employees with other employers.
These findings have again called to question Amazon's safety practices and commitment to worker safety, especially for DSP employees. Employers have a duty to provide safe workplaces. This includes providing proper training and manageable productivity quotas, safety protocols are in place, and employees are not overworked.
What Causes Amazon Delivery Driver Injuries?
There are several causes of injuries among Amazon DSP drivers – factors increase risks when driving and delivering packages. One of the most notable and talked about factors that delivery drivers feel affect their safety is productivity quotas, coupled with the constant push for increasing the speed of deliveries.
It's not uncommon for drivers to be assigned hundreds of packages in one shift. This ultimately affects their safety as they rush to deliver Amazon packages in a short time span, which can result in slips, trips, and falls when at a stop and vehicle accidents when on the road.
There have been complaints about the routes calculated by Amazon and the app used to score drivers during their shifts. At times, only one stop is integrated into their route, which involves deliveries to several addresses. Sometimes drivers must dangerously cross busy roads because of the one stop, putting them at risk of being struck by other vehicles or tripping as they rush.
While Amazon's Flex App prompts drivers to take two 15-minute breaks and a lunch break, employees have admitted they frequently clear these notifications without resting. Why? They fear it will put them behind schedule, something that lowers the score they're given at the end of their shift. The scores then affect whether and how much of a bonus the DSPs receive from Amazon. If driver scores are too low, the DSP risks losing its partnership. But working straight through without breaks leads to driver fatigue, a dangerous factor when operating a vehicle.
Reports by Amazon's DSP drivers have demonstrated the dangerous practices at their workplace and why they feel these dangers occur. Drivers are skipping the required daily vehicle inspections because of how long it takes. Managers at third-party delivery providers don't want to take the vehicles off the road to do the inspection because they could miss meeting delivery quotas.
Amazon has been condemned for pushing high productivity quotas on warehouse and delivery employees because it leads workers to focus on speed rather than safety. And skipping the inspection leaves drivers stuck using vehicles that may have serious safety hazards, such as tires without much tread, broken headlights, taillight, reverse cameras, and engine problems. Eventually, these safety issues with delivery vans can cause injuries.
In addition, now that Amazon delivers products as late as 10 pm, those who work for DSPs are driving when it's dark out – a time of day when there's an increased risk of accidents from limited visibility. This is especially true in rural areas, where there aren't street lights, and few cars travel at night. Bad weather conditions also contribute to increased dangers for delivery drivers, especially if they have to rush to meet unrealistic delivery quotas.
Finally, high turnover among DSP employees is another cause of delivery driver injuries. They're constantly hiring new employees who are at a greater risk of injury.
Amazon's Commitment to Safety
Amazon has frequently and adamantly spoken out about its commitment to ensuring the safety of its employees and those contracted through delivery service partners. In fact, Amazon recently announced a goal to become "Earth's Safest Place to Work" and has consistently refuted the findings in the SOC report, The Worst Mile, claiming driver injuries have decreased. While injuries among its employees may have decreased, they do not include DSP employee injuries in their reporting. Will their efforts to become the safest place to work include those employed by third-party partners?
When it comes to delivery driver safety, Amazon's driver app begins with a vehicle inspection. Drivers are prompted through a 60-point inspection checklist, and if safety risks are identified, they are to notify a manager and have the problem fixed before they leave. Drivers must also check their vehicle at the end of their shift.
Spokespeople for Amazon have remained consistent in their trust and value of the inspection process, but high productivity quotas have led to DSPs skipping this step; the fear of losing their contract has resulted in sacrificing safety for profit and a secure contract with the company.
Other safety efforts by Amazon include special technology on delivery vans, driver safety training programs, and continual improvements to mapping technology. They've invested millions of dollars in safety improvements, such as camera technology that provides alerts and tips for safe driving, tracking driver habits (speed, braking, etc.), and a policy that urges drivers not to operate unsafe vehicles.
The conglomerate has also said it regularly audits delivery service partners and provides an 11-page safety manual. They check for vehicle safety compliance, and if their standards aren't met, the van is removed from the road until it's fixed.
Unfortunately, even with this commitment to safety, drivers who deliver Amazon products have suffered injuries from car accidents, dog bites, slips, and falls. An Amazon DSP delivery driver in Texas was also killed while working in December 2021. The killed DSP employee had been sent back out to make deliveries even after a state trooper who pulled him over told his supervisors he shouldn't be on the road. This tragic accident questions whether the pressure to meet delivery quotas endangers employees and others.
Legal Options for Injured Delivery Drivers
When a Texas workplace accident occurs, it's important to contact a Texas employment attorney to discuss your options. Companies that don't provide adequate safety training, hire unqualified drivers, skip safety precautions and protocols, or fail to ensure safe working conditions may be held liable due to negligence.
With the influx of third-party companies providing vital delivery services to Amazon, driver accident and injury cases can be quite complex; proving who – Amazon and/or the DSP – had a role in causing the driver injury is complicated. Legal options may vary depending on whether the driver is an Amazon employee or an employee at a delivery service partner. The experienced employment attorneys at The Cochran Firm Texas can review your case to determine if you have a personal injury claim. Contact us for a free consultation at 1-800-THE-FIRM (1-800-843-3476), via our online form or live chat today.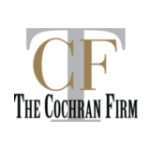 At Cochran Texas, we understand that needing legal help can be scary.  It doesn't have to be. We are a trusted leader in the legal profession and in our community. We know you are more than a case number. We get to know you as a person.  This allows us to offer a balanced and thoughtful approach to giving you the best possible legal representation. Our mission is to protect the legal rights of ALL people in our community. No matter your race, gender, background or income level you have a right to skilled legal help. Call us at 800-843-3476.