New statistics released this year by the National Highway Traffic Safety Administration (NHTSA) revealed that U.S. traffic deaths are higher than they've been since 2007. Road fatalities rose 7% last year alone, despite the fact that the highways were emptier than ever due to the pandemic – national miles traveled dropped by almost 265 billion.
Preliminary numbers estimate that 38,680 people died in motor vehicle accidents in 2020. The total number included 5,015 motorcyclists, 846 bicyclists and 6,205 pedestrians. Deaths involving large commercial trucks actually fell, as did fatalities in people over 65, probably due to seniors sheltering in place.
Experts attribute the increase to careless driving on unusually open roads. The lack of traffic tempted many drivers to bend or break the laws. The majority of deaths were caused by speeding, although the leading cause of death in "normal" times is distracted driving. Driving while intoxicated was also up from previous years, especially in Texas.  
Related: Traffic Deaths Increased During COVID-19 Due to Speed
Since 2017, Texas has led the nation in fatal car accidents. 25% of all 2019 traffic deaths in the Lone Star State were fueled by alcohol. Texas also holds the top spot for wrong-way crashes. Of the more than 2,000 wrong-way fatalities on U.S. roads between 2015-2018, 309 of them were in Texas. It's a disturbing trend that prompted an alliance between the National Transportation Safety Board (NTSB) and the AAA Foundation for Traffic Safety, which proposed several countermeasures specifically for wrong-way collisions. They include vehicle ignitions that won't turn unless the person passes an in-vehicle sobriety test, refresher courses for older drivers, increased signals and signs and sobriety checkpoints. 
Many other organizations regularly issue recommendations and launch national safe driving campaigns. May 2021 was the 19th anniversary of "Click It or Ticket," which has increased the percentage of Texans who wear seat belts from 76% at its inception to 91% today. The NHTSA says the program has saved more than 6,000 Texan lives and $23 million in economic damages. 
Seat belts reduce the risk of deaths in the front seat of cars by 45%; that number jumps to 60% in top-heavy pickups. Without a seat belt, your airbag is more likely to kill you than save your life if you are launched into it during a crash. 
Get Familiar with Texas Traffic Laws
Several Texas lawmakers are working on legislation to tighten traffic laws, such as lowering the residential speed limit to 25 miles per hour. In the meantime, it's important to brush up on current Texas traffic laws, especially if you've been working from home and haven't done a lot of driving lately.
If you are caught without a seatbelt in Texas, you can pay up to $200 in fines unless you can prove a medical exemption. Also, children younger than eight years old or shorter than 4'9" must be in a booster seat; offenders will pay up to $250 plus court expenses. 
When it comes to speed limits, there are two main types: "absolute" and "prima facie." Absolute simply means that you are speeding if you are going faster than the posted limit. Texas uses prima facie, which means you must not drive at a speed more than what is prudent and reasonable under current road conditions. The "safe speed" might change depending on the time of day, weather, etc., and it might be lawful to break the limit if you can prove you were doing it safely. Texas prima facie law speed limits include:
70 mph on numbered highways outside city areas

30 mph on city streets

15 mph in a city alleyway
You will pay somewhere between $130 and $300 if you are convicted of speeding.
If you happen to be involved in a car accident, the first thing you must do is seek any necessary medical attention if you or a passenger is injured. Also, collecting information such as photos of any damage, the other party's insurance and contact information are necessary to file a claim. When handling the aftermath of a severe car wreck, seeking legal advice from a knowledgeable car accident lawyer may also be beneficial and can alleviate any additional stress.
The Cochran Firm Texas has years of experience successfully fighting for traffic crash victims. We will guide you through the entire process and can deal with the insurance companies for you. Call us at 1-800-THE-FIRM, chat with us online or fill out our online form to schedule a  free consultation.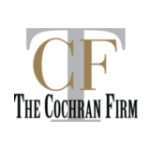 At Cochran Texas, we understand that needing legal help can be scary.  It doesn't have to be. We are a trusted leader in the legal profession and in our community. We know you are more than a case number. We get to know you as a person.  This allows us to offer a balanced and thoughtful approach to giving you the best possible legal representation. Our mission is to protect the legal rights of ALL people in our community. No matter your race, gender, background or income level you have a right to skilled legal help. Call us at 800-843-3476.